5 Top Tips For Choosing Unique Wedding Entertainment
5 Top Tips For Choosing Unique Wedding Entertainment
Choosing unique wedding entertainment can be quite challenging, especially when there are many different options available and lots of guests to impress. Plus, the pressure of making your wedding a special day to remember can make this choice even harder.
But if you're struggling to find a live wedding band or just to narrow down your choices, here are our five foolproof top tips that'll help make the wedding entertainment decision easier for you.
1: Consider Your Wedding Venue and Audience
One common mistake that many people make is choosing their wedding entertainment without considering the day as a whole experience. Before settling on a live wedding band, first, consider how they'll fit with the rest of your wedding.
Similarly, consider your guests' tastes when selecting a live wedding band. While it's ultimately your special day, you don't want your wedding guests feeling bored or out of place with a setlist that they won't be familiar with.
Our repertoire includes a mixture of rock, pop, Motown, and classic contemporary songs, so we can guarantee there'll be something for everyone!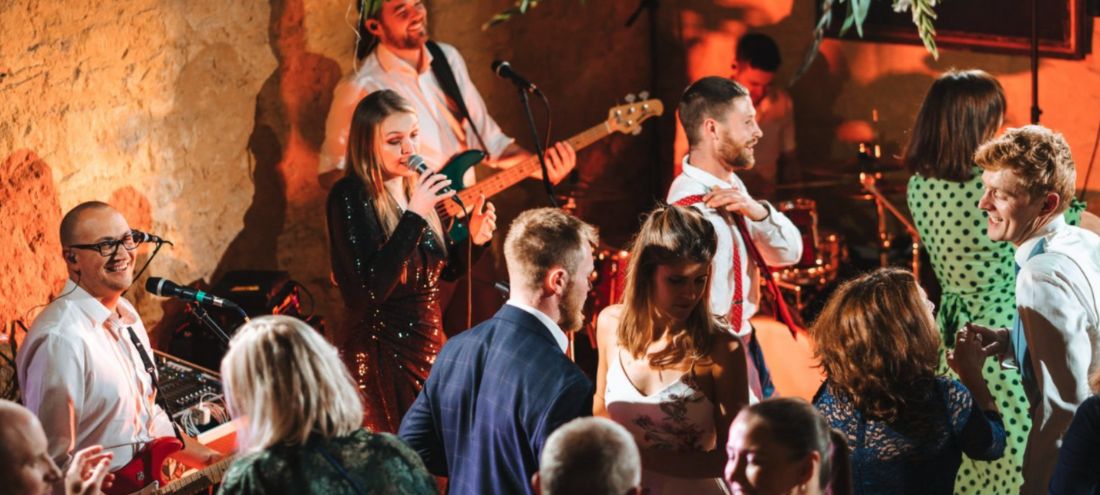 2: Listen To Live Wedding Bands Before Booking Them
Reading descriptions and reviews of your wedding entertainment can only do so much – listening to them beforehand is crucial!
Many wedding bands will have other wedding videos on their website so you can gauge their sound before booking. Perhaps even ask if they're performing at any local events so you can hear them live before taking the plunge. After all, a live wedding band is an important part of your special day!
3: Find Out How Flexible Your Wedding Entertainment Are
Without being pushy, you'll need to find wedding entertainment that can cater to your needs. Some bands may only offer short performances or set instruments, which may be a dealbreaker.
We always offer bespoke packages tailored to our client's desires, and we have a range of offers that should cover what you want!
It's also worth asking about their requests policy: some bands will be happy to learn a new piece while others won't deviate from their repertoire.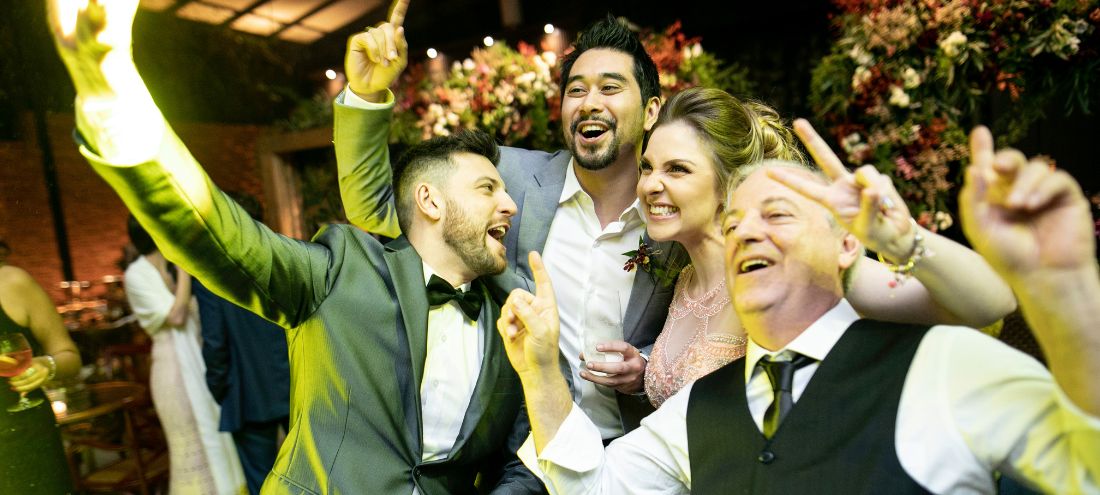 4: Find Out What You'll Need To Contribute
Many live wedding bands will be upfront about their costs and requirements, but it's important to double-check these just in case. A simple detail like the fact that you need to provide a power supply could easily turn into a disaster on the day.
Check whether the band will provide their own lighting and sound system or whether you need to secure this. Additional fees or details should also be enquired about.
5: Ensure That You Can Cater For Them
While hosting unique wedding entertainment is an incredible idea, the plan will fall flat if you're not able to accommodate them on the day. Be sure to keep the band informed about the schedule and look after them with food and drinks. This will help keep everyone's energy high throughout the day!
If you implement these 5 easy steps, choosing your live wedding band should be a stress-free process.
If you're looking for a professional and committed wedding band wanting to contribute to your special day, get in touch to start the process.
The soundtrack to
your big day