AKA is a 4 member band of professional musicians. AKA started over 16 years ago when Matt and Hugh met at college. A few years later, all 4 members met at Music Academy in Surrey, and have been playing together ever since. Together the band has over a decade of experience as a live wedding and party band and pride themselves on knowing exactly how to get the party started. For each member of AKA, live performance and music is their sole and primary job, so you know you're getting a band who are passionate about what they do.

Matt - Guitarist, Bandleader, and Founder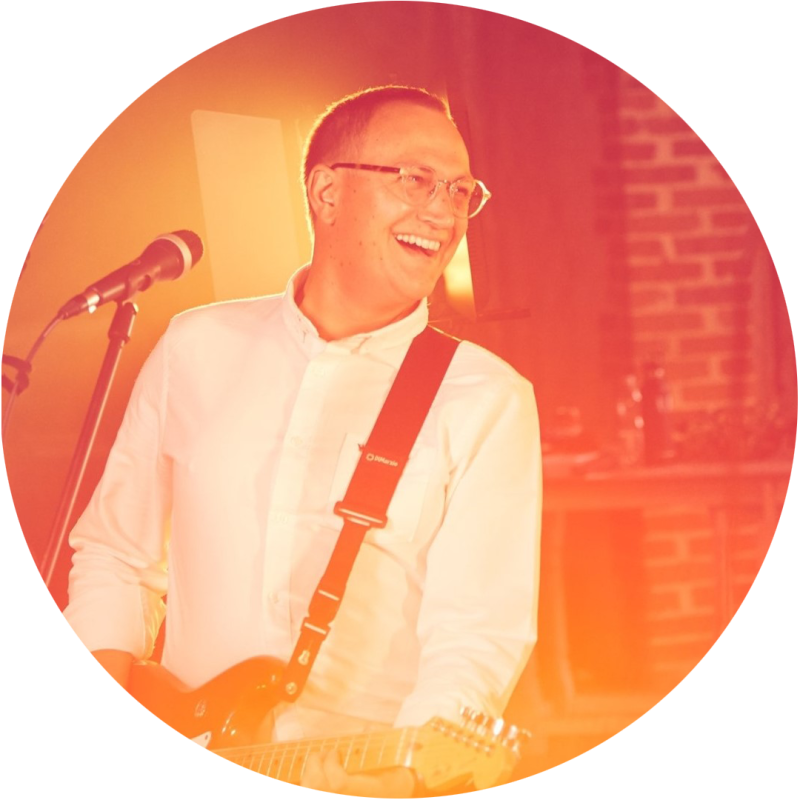 Matt has played guitar for over 20 years and has played at events at a number of well-known venues, including; Hampton Court Palace, The Gherkin, Kensington Palace, Kew Gardens, Chiswick House, The Australian Embassy, The Natural History Museum, and almost every wedding venue in the South of the UK. Not only that, but Matt has previously toured Europe performing in Spain, Italy, France, and Greece as part of a funk and soul band as well as performing live at Glastonbury Festival, The O2 Academy, BBC radio live sessions, and BBC introducing stages across the UK.
Seonaid - Singer, Vocal Geek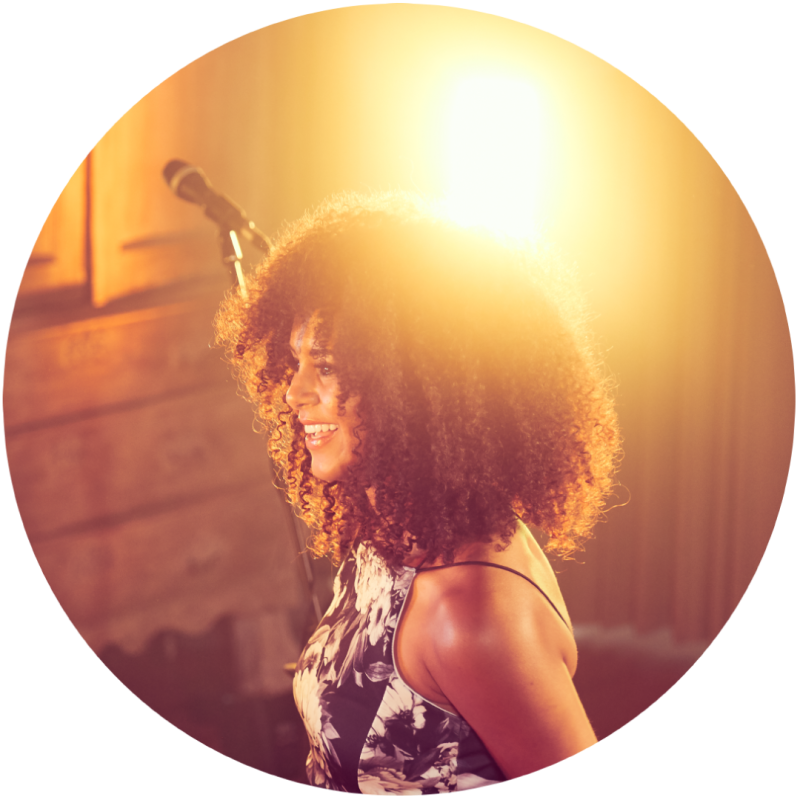 Seonaid has worked as an accomplished singer for over 15 years. She took her first committed step into music by attending the renowned Liverpool Institute of Performing Arts and then honed in her musical talents at The Academy of Contemporary Music. Her passion for music has taken her onto a variety of stages such as The Royal Albert Hall, Wembley Stadium, Windsor Castle, and numerous theatres across the UK. Seonaid also has experience of working in the studio for many household organisations such as BBC, ITV, Nestle, and Visa. As well as having worked with the likes of Ariana Grande, Beverley Knight, Alexandra Burk, Labrinth, and Mica Paris.
Hugh - Bassist, Arranger, and Composer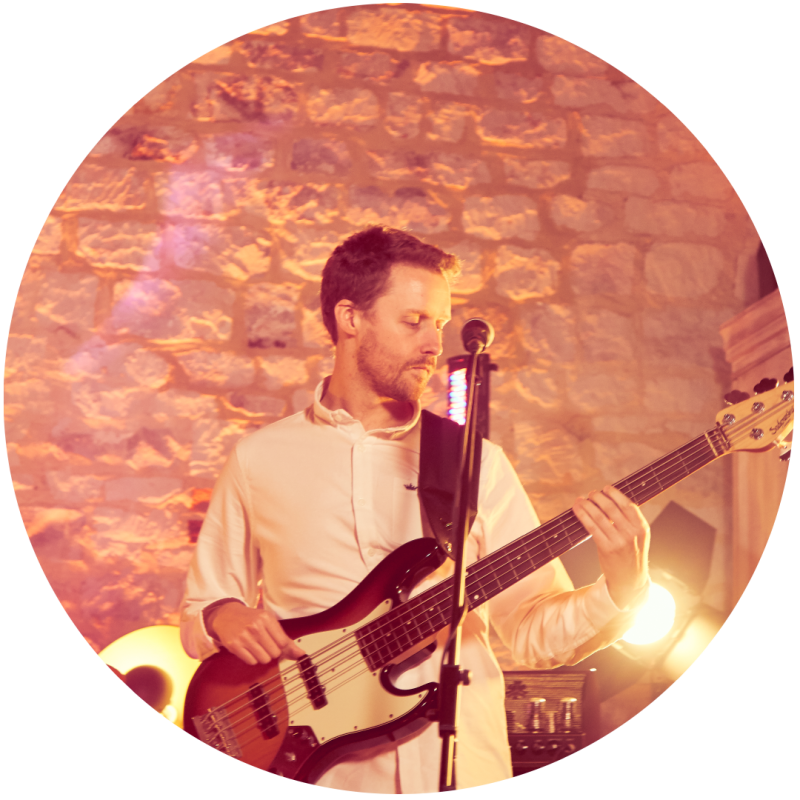 Hugh has played bass for over 20 years and has had a wide-reaching career. Hugh has performed in the West End Shows Bat Out Of Hell - The Musical and Rip It Up – The 60's. He's also performed with Emmy Award nominee Tituss Burgess, Tony Award nominee Jeremy Jordan, conductor and MacArthur Award winner Marin Alsop (Baltimore Symphony Orchestra), Nick Mason (Pink Floyd), Marc Russo (Tower of Power), John Cowan (The Doobie Brothers), Broadway MD James Sampliner (orchestrator of Legally Blonde), as well as playing support slots for The Hoosiers and The Doobie Brothers. Alongside performing, Hugh works as a teacher via his website for online bass tuition, onlinebassguitar.com, as well as his YouTube teaching channel (which accompanies the site and has over one million views).
Martin - Drummer, Percussionist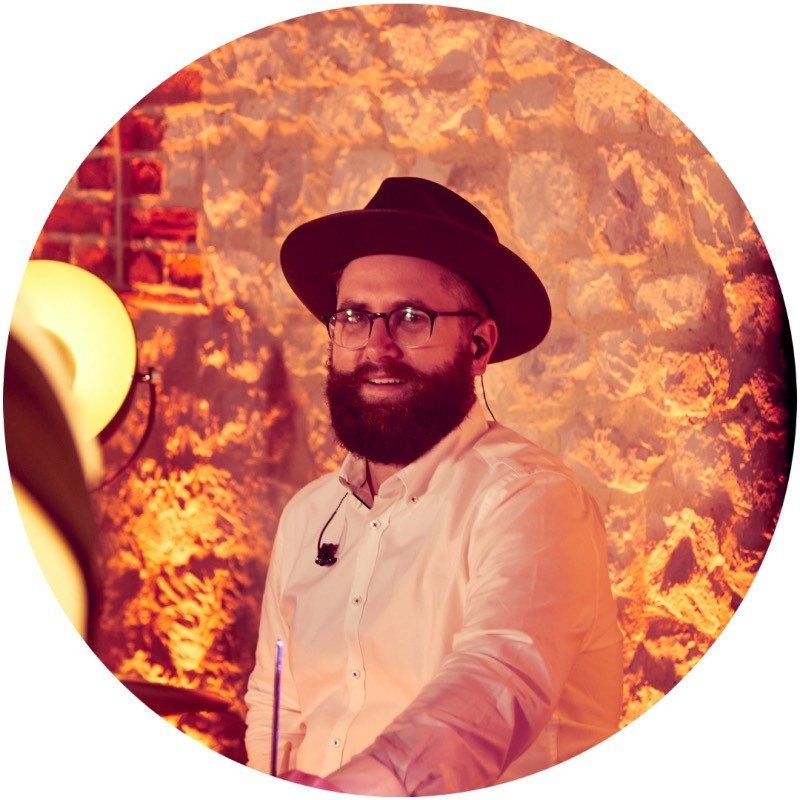 Martin is an experienced and respected drummer and percussionist with over 20 years of experience. He is currently working alongside some great artists in London and the UK and has established himself as a reliable, hard-working and trustworthy musician. Recently Martin worked on 'Someone Like You, The Adele Songbook' tour which has taken him all around the UK and Ireland. He has also worked as part of the house band for the new musical theatre workshop night, Signal as well as part of the band for the workshops of A Small Life (Vin Goodwin) and The Season (Jim Barne and Kit Buchan). Martin has worked, both live and in the studio, with original artists such as Martha St Arthur, ENTT, William Poyer, Lauren Ray, O&O duo, Ed Bennett, Laura Evans, Tessa Violet, Izzie Yardley, Hana Brooks, Alice Ella, Jack Francis, Kyiki (Ellie Fletcher) and Wayne Woodward to name a few.
We know that each wedding and event is different, and so work to tailor our performance to your venue, theme, guests, and (of course) your own personal music tastes. Our experience means we have a thorough understanding of the running of a wedding day, venues, and understanding how to make your day unique. In short, we know how to make sure you get the most out of your wedding entertainment.
We have a vast back catalogue of over 200 songs, spanning different genres and eras in order to please every guest. As an added extra, we always learn and perform the song choice for the couple's first dance - helping to create an intimate moment that will be cherished forever.
Wedding dates for 2021 and 2022 are already filling up fast, so enquire today to reserve your date and receive your custom quote. We can't wait to be part of your special day.
AKA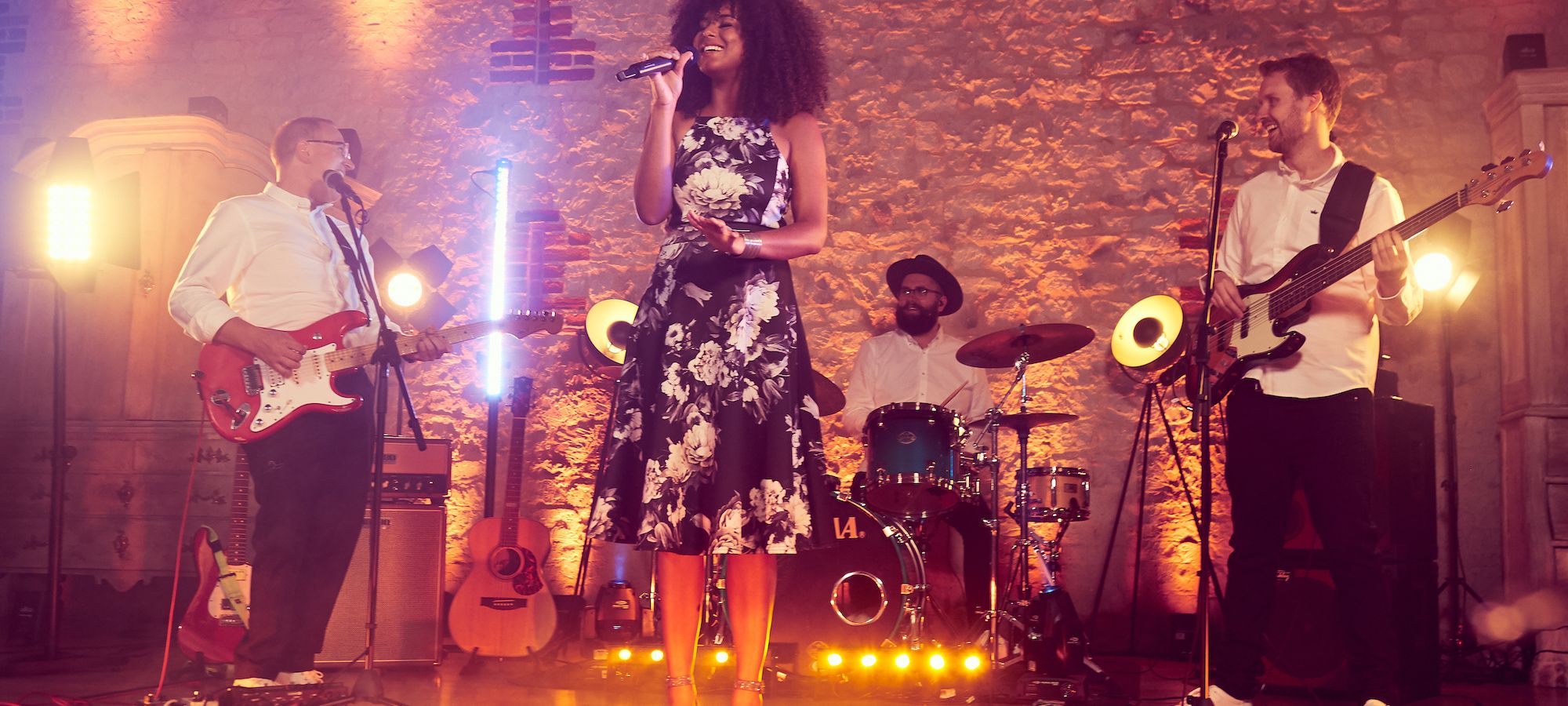 FAQ
Frequently Asked Questions
How Long Does It Take To Set Up?
Our set up typically takes 90 minutes to set up and sound check (45 for Acoustic Trio & Duo). We want to make sure that everything works and sounds great for you, so the more time you can give us the better we can get it.
How Long Do You Play For?
Our normal quote is for 2 hours of live music. You can have this split either as 2 x 1-hour sets or 3 x 40-minute sets. If you would like a different amount or different split, please let us know and we will be happy to help.
Do You Have A DJ Option?
Yes. We always supply a brilliant playlist of music to keep the party going but even better is our fully manned DJ service. This allows you and your guests to make requests and comes with a full DJ booth and additional lighting.
Of course we can. We love requests as they make your event more special and personal to you. If you have specific requests please tell us beforehand so we can make sure we know it. If it is on the day and we know it we will be more than happy to play it for you.
Can We See You Before We Book?
​We play a variety of public performances throughout the year but we also hold specific rehearsals for our clients to come and see us. Please give us a call or drop us an email and we will let you know of any dates you can come and see us play.
My Venue Is Asking For PLI & PAT Certificates. What Is This And Is It A Problem?
Firstly, rest assured that this is not a problem!
Public liability insurance (PLI) is insurance that covers the band in the event of an accident. We have never had to use our and we hope we never have to but we do carry it up to the coverage of £10M.
PAT testing is a certificate of electrical safety and all of our equipment goes through a yearly check to make sure that it is safe to use. We can provide either certificate direct to the venue whenever needed.

Book Now
'My new husband and I recently had AKA as our live wedding band - they were perfect from start to finish. We chose to have both an acoustic set during our drinks reception, and the 4-piece live band during the evening. Both we and our guests were so impressed by each performance! Even going back to the planning stages, booking the band was so simple. I couldn't recommend them enough!'
Faye
Bride - Bath Wedding
You guys were phenomenal!
Ciaran
Groom - Surrey Wedding
Thank you for everything. Everyone we've spoken to thought the music in church was spot on, it was just a shame we didn't get a chance to see it! You guys were awesome in the evening, we've had nothing but praise for the band from all of the wedding guests we've spoken to. It was the only wedding I can remember where the band kept the dance floor full all night!
Mark
Groom - Gloucestershire Wedding
From the moment we saw you play at the wedding fair to going to see you at a gig and then on our big day itself, we knew that you were something special and we couldn't have been more lucky with our choice – even with booking you two years in advance without considering another band. You captured not only us, but our family right from the start to the very end.
You were INCREDIBLE in your organisation, professionalism and speed of response which really helped to make us feel we were your priority and helped to calm any nerves – you guys totally knew what you were doing. Not only that but each of you were such lovely people! Though of course, your real strength is your music and because of you and your song choices, we all had the best night dancing away.
All of our family and friends were amazed at the quality of AKA, with many asking how we managed to find you and commenting on how brilliant you were. I could not recommend you highly enough – if anyone is searching for a lively, fun, genuine, professional and dedicated band, then you are the ones! Good luck!
Glenn
Groom - Sussex Wedding
The energy was INSANE
Chris
Groom - Sussex Wedding
The soundtrack to
your big day