6 Quirky Ways To Entertain Your Wedding Guests
6 Quirky Wedding Entertainment Ideas To Wow Your Guests
For hundreds of years, weddings have followed the same itinerary - ceremony, wedding breakfast, reception. But there are times during a wedding when your guests might find themselves twiddling their thumbs, for example, when you're having your wedding photos taken. This is the perfect opportunity to give your guests wedding entertainment they'll never forget. Here are 6 quirky ways to entertain your wedding guests.
1. Photo Booth
More couples are choosing to have a photo booth as part of their wedding entertainment. The beauty of a photo booth is that it doesn't need too much attention. You just put it up and let your guests loose on it. Many companies also supply funny props like wigs, spectacles, and funny signs, so your guests can get creative. Photos are printed immediately, so your guests have a funny souvenir to take home.
2. Tarot Card Reader As Wedding Entertainment
Weddings often get people thinking about their future. Who will they marry? When will they meet Mr or Mrs Right? Having a tarot card reader as part of your wedding entertainment will create an air of mystery and intrigue, as well as being fun and unusual. As tarot readings are unique for each person, all of your guests will get different answers.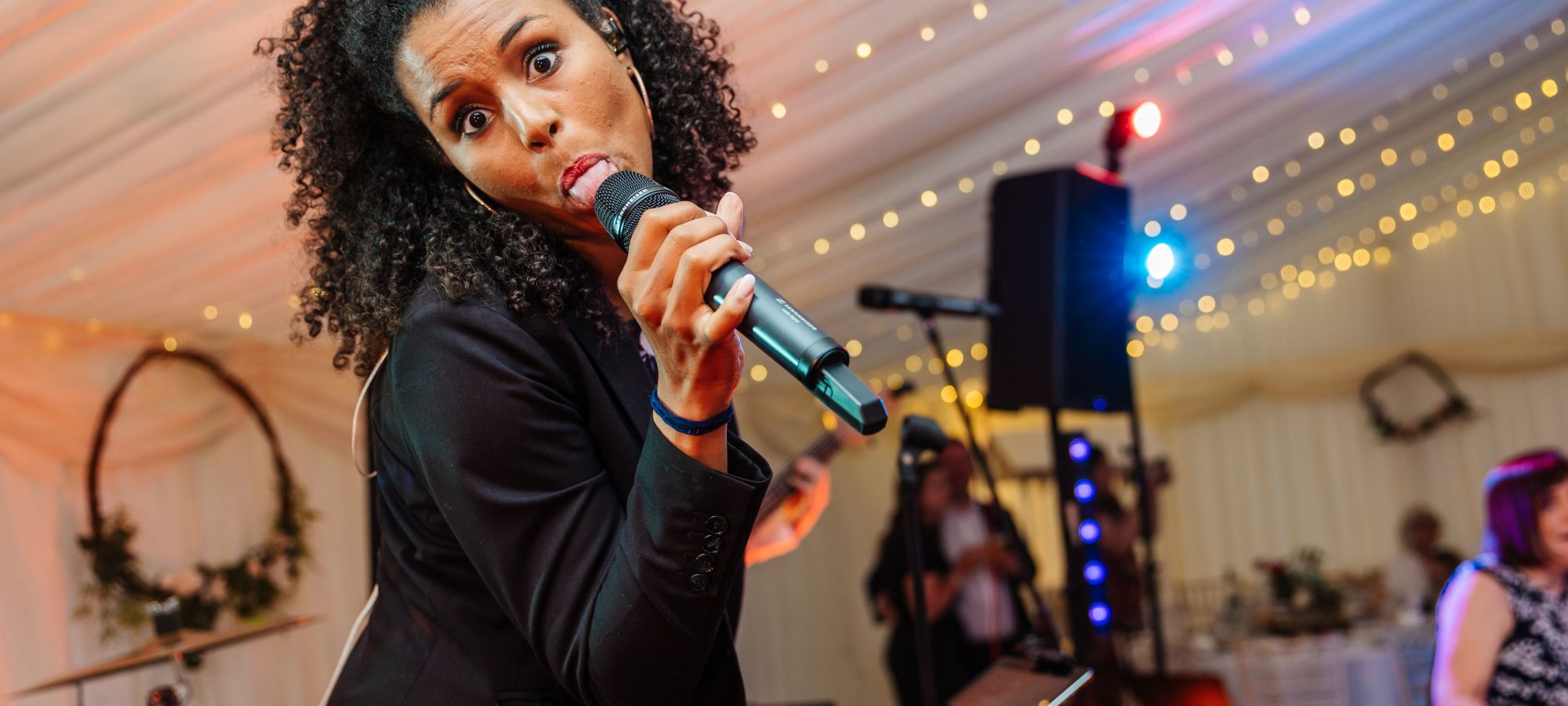 3. Glitter Bar
Everyone loves a bit of glitter, and providing a glitter bar for your guests will make for some pretty unique wedding entertainment. Eyebrows, beards, hair, skin - you'll all have a blast seeing how your guests make use of the glitter, and it will look amazing under the dance floor lights. It's something everyone can get involved with, even your live wedding band!
4. Mini Golf Course
Something that gets your guests moving around and doing something physical will add to the party atmosphere of your wedding. If you have the space, a mini golf course will encourage your guests to meet, mingle and enjoy themselves. It's also something that everyone, young or old, can get involved in.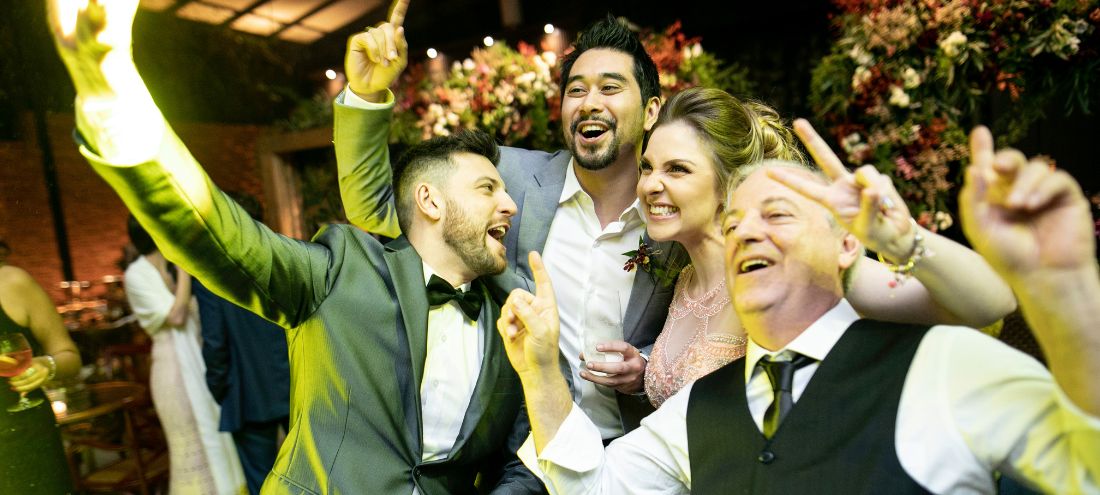 5. Bouncy Castle
Bouncy castles aren't just for kids. They're a great way for guests to enjoy themselves and bring out the inner child in all of us. It also gives your younger wedding guests something to do, as let's face it, weddings can be a bit boring for little people. And the parents among your guests will be eternally grateful that you have provided unique wedding entertainment to keep their kids occupied.
6. Treasure Hunt Wedding Entertainment
Activities that keep your guests active will always go down well. A treasure hunt is one way to get your guests to explore the wedding venue and get to know each other. They may have to find a secret prize hidden somewhere at your venue, or they have to track down members of your live wedding band to find out where they were born or where they went to school. Members of your family can also get involved by answering questions you have provided about you and your fiancé. You can create a child-friendly version too.
The soundtrack to
your big day