Best Wedding Songs Of All-Time - Wedding Band Playlist
Best Wedding Songs Of All-Time - Wedding Band Playlist
You've said your 'I Do's,' enjoyed your wedding breakfast, cut your beautiful cake, and taken your photos - now it's time to party! Planning your wedding music and entertainment is an important part of your wedding. If you want to give your guests a night they'll be talking about for years to come, hiring a live wedding band is one of the best things you can do. But which wedding songs should you ask to be played on your big day? Grab yourself a mimosa, and let's get into it!
Hiring A Live Wedding Band
Having a live wedding band at your reception will create an exciting party atmosphere, encouraging people to let their hair down and enjoy themselves. And let's face it, music always sounds better when played by a live band rather than through speakers. A live wedding band will also be able to play a variety of genres, ensuring there's something for everyone to enjoy.
Most bands will have played a few weddings before playing at yours, so they will have a good idea of what songs will go down well with your guests. They will already have a repertoire of songs that they know people want to hear at weddings. A good live band can also read the crowd, so they will get a feel for what your guests want and make sure they give it to them.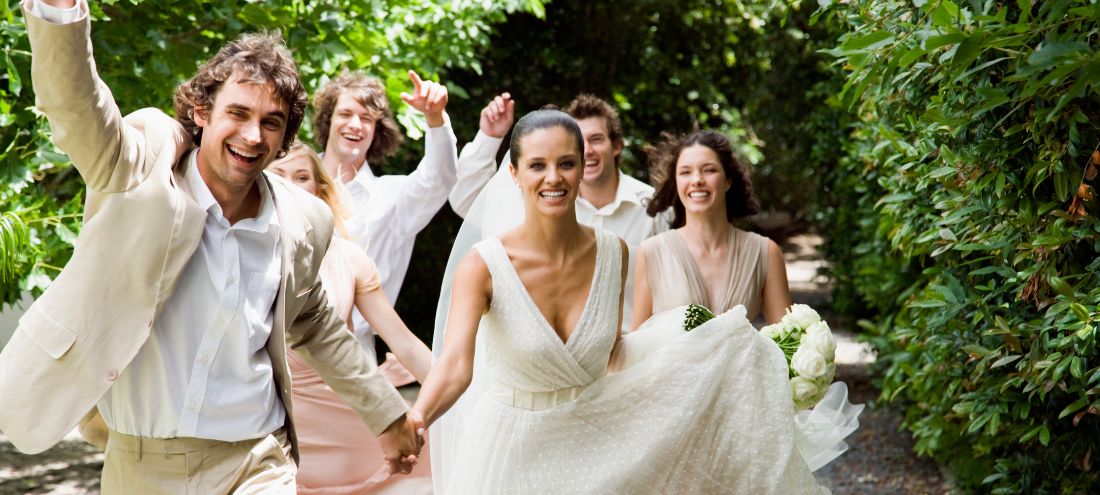 Choosing Your Wedding Music
It's your big day, but you also want your guests to have a wonderful time. There will be a wide variety of people at your wedding, from older people to children, so it's important that your wedding music is as varied as your wedding party. Don't feel like every song has to be a party anthem - your guests won't want (or be able) to dance for four hours straight, so include some more chilled-out wedding songs so they can rest their feet or head to the bar.
A good place to start when choosing your wedding music is to pick songs that have a personal meaning to you. It could be the song you and your friends are obsessed with or the song that was playing in the pub the night you first met your fiancé. Wedding songs that evoke happy memories and emotions will always go down well, especially if there is a deeper meaning behind them. Just make sure that your live wedding band can perform these songs, or give them as much notice as possible, so they have time to learn them before the big day.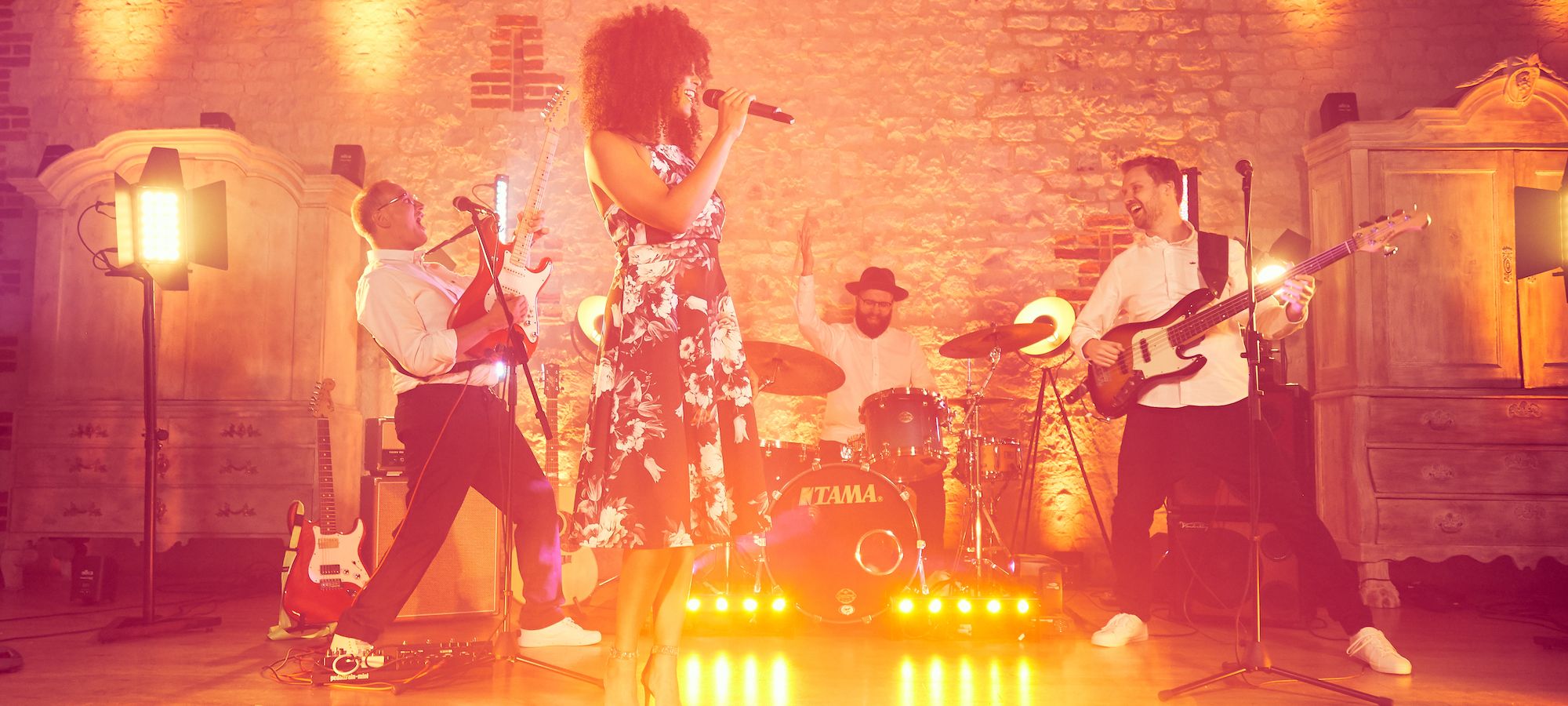 Best Wedding Songs Your Band Can Play
The key to an amazing wedding playlist is variety. Having a blend of genres and tempos will ensure there is something for everyone. Here are the most popular wedding songs for 2022:
"Don't Stop Me Now" by Queen
"Wake Me Up" by Avicii
"Shape of You" by Ed Sheeran
"Footloose" by Kenny Loggins
"No Diggity" by Blackstreet, Dr. Dre & Queen Pen
"Mr. Brightside" by The Killers
"Don't Stop Believin' " by Journey
"Stand by Me" by Ben E. King
"Livin' on a Prayer" by Bon Jovi
"First Timers" by Ed Sheeran
The soundtrack to
your big day