How To Choose Wedding Music To Complement Your Wedding
How To Choose Wedding Music To Complement Your Wedding
Weddings should reflect the tastes and personalities of the happy couple, and that includes the wedding music. Although a wedding is to celebrate the newlyweds, friends and family will also be there, so it's important to take this into consideration when choosing your wedding songs.
DJ or Live Wedding Band
Many couples opt for a DJ to play their wedding music but hiring a live wedding band is fast becoming a popular option too. A band will have a repertoire of songs suitable for weddings, and they will take the time to go through these with you, depending on your theme. They will have performed at many other weddings and know which songs are likely to go down well.
A live band also creates a wonderful atmosphere if you're holding your wedding in a less traditional setting, like a barn or campsite. A good DJ should be able to read the room, create a party atmosphere and keep it going for the whole event, which is not as easy as it sounds.
Create a 'Don't Play' List
Deciding on the music you don't want at your wedding is just as important as what you do want. Music can evoke strong emotional reactions, and on your wedding day, you want that reaction to be happy and joyful, not negative. If you know there will be lots of older people and young children at your wedding, you might want to avoid wedding songs that feature swearing, drug references, and other graphic content.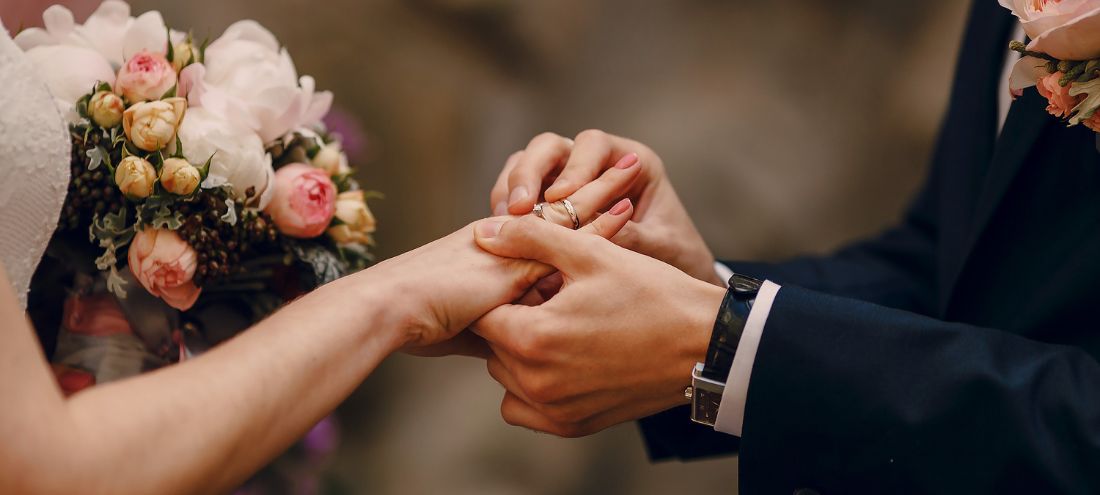 Don't Forget Your Ceremony Music
Deciding on the music for your wedding reception is important, but don't forget about the music you and your fiancé will walk down the aisle to. Don't feel like you need to conform to a traditional organ rendition of 'Here Comes the Bride' if that doesn't feel right to you. There may be a song that you and your partner feel is 'your song', which sums up your feelings for each other. Many couples opt for a solo musician, like a violinist or harpist, to perform a rendition of your favourite song. This works well at more intimate and informal events, particularly if you're getting hitched on a beach, in woodland, or at a campsite.
Consider The Whole Wedding
Another thing to consider is what kind of ceremony you're having. For example, if you're having a religious wedding, it may not be appropriate to have something like gangster rap or heavy metal. On the other hand, if you're having a civil ceremony, you may want to steer clear of overly religious music. There may even be limits on the type of music you can have at a religious wedding, so check beforehand before making any concrete decisions around your wedding music.
It's Your Day
Whatever wedding music you choose, remember that everyone is different, and your preferences might not be the same as someone else's. Although it's important to consider your guests, remember that this is your day - do what makes you happy and comfortable, that includes the wedding music.
The soundtrack to
your big day