Will My Wedding Band Play My First Dance?
Your first dance is one of the first special moments you have together as a married couple. Choosing the song for your first dance can be a difficult decision (if you're looking for some inspiration, check out our blog about the best first dance songs here), but many couples also forget to consider how their first dance song will be played.
While a number of couples choose a pre-recorded track, have you ever considered having your wedding band play your song choice live?
AKA are happy to learn the song of your choice, and play it in the evening for the first dance. Not only does this help to create an even more intimate and magical moment, it is also a great way to get your wedding guests up on the dance floor and get your evening party started.
Having a custom version of your first dance is a great way to make your song even more unique to you. We will even record your song for you before your wedding, so you can keep a copy to listen and dance to at home - adding a little something special to each anniversary.
Your first dance as a couple is a beautiful moment. It creates great memories for your friends and family, as well as giving your photographer a chance to get some candid shots of the two of you together. However, we also know that some couples find the idea of being the only two on the dance floor for a whole song a little daunting. If this is the case, we are happy to give you the first minute of the song to you, before inviting your guests to join you on the dance floor. This not only signals the start of the party, but also the time for you to relax and enjoy the evening.
If you've only seen first dances performed to recorded tracks, it can be difficult to imagine what your song would sound like performed live. Each first dance song is personal to the couple. Equally, some songs are more suited to being performed by the band than others. However, that doesn't mean that we won't always work with you to create a magical moment.

Taking a modern dance song and changing it up completely to become a more acoustic version, is something we love doing at AKA. No matter what your preferred style of music, AKA will be able to adapt your song to fit their line up and help you create the perfect wedding soundtrack.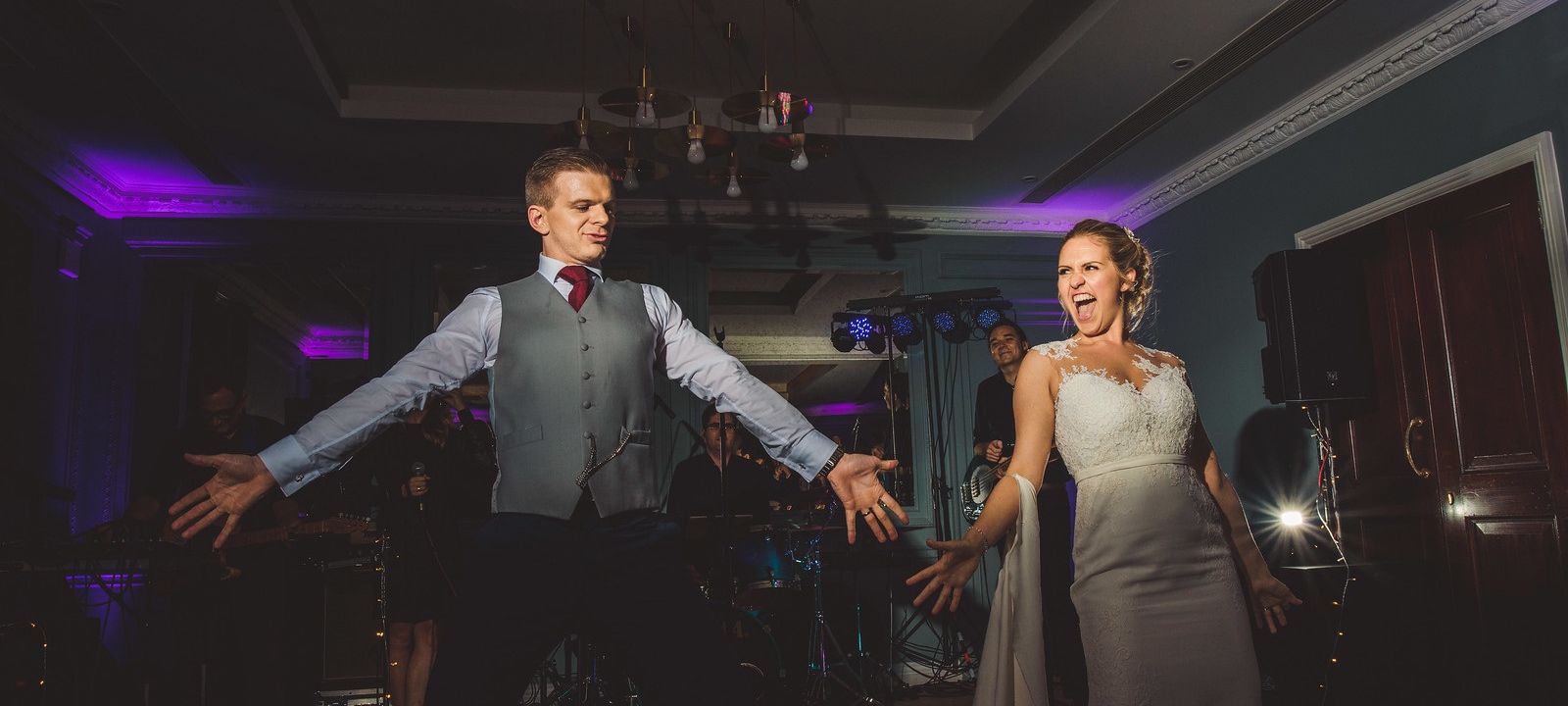 Photos by the awesome Lauren Henson.
The soundtrack to
your big day