6 Things to Consider when Choosing Your Wedding Theme
Rustic, seaside, winter, festival - when it comes to wedding planning, the list of possible themes is endless. However, a wedding theme should be more than mere looks or trends. It should reflect you as a couple.
You probably have an idea of what you want your dream wedding to look like, but there are a lot of things to consider when deciding on a final theme. Here are 8 key aspects to take into account when choosing your wedding theme.

1 - The venue
Your wedding venue will take a big chunk out of your wedding budget; the last thing you want is for it to clash with the wedding theme. If you've already chosen a venue for your nuptials, choose a suitable theme to go with them. If you don't have a venue yet, search for venues that will suit your dream big day.
2 - Your Date
Don't forget about the season, especially if you're planning an outdoor wedding. You can't have a garden wedding in the winter, can you? Also, different seasons offer different atmospheres and natural colors. For example, if you've decided to have a fall wedding, autumnal colors such as orange or red will be especially suitable.
3 - Showcase Your Heritage
If you'd like to pay tribute to your family's cultural heritage, why don't you add a dose of tradition to your wedding celebration? These days, traditional weddings aren't necessarily dull and long-winded affairs. Modern-day couples often combine multiple traditions, modern sensibilities, and their own personal style.
4 - Formal or Casual?
The formality of your event will also help to determine the wedding theme. When you picture your dream wedding, how formal does it look? If you've always dreamed of a formal black-tie occasion, a grandiose ballroom wedding is the obvious choice. If you want something more laid-back, opt for a garden party or beachside wedding.
5 - Stick to Your Budget
Be realistic and stick to your wedding budget. An indoor garden-themed wedding party might not be the best choice if you're on a budget, as filling a ballroom with flowers will be very costly. Instead, why not opt for an actual garden that doesn't need too many extra decorations?
6 - Be Specific
When it comes to choosing a wedding theme that's unique and personal, you need to get into the details. If you want to have a vintage-themed wedding, for instance, decide on a specific period, like the 1920s or 1960s. If you like rustic decorations, which kind of rustic are you talking about? The elegant or rugged kind? The more specific you can go, the more successful your final vision will be.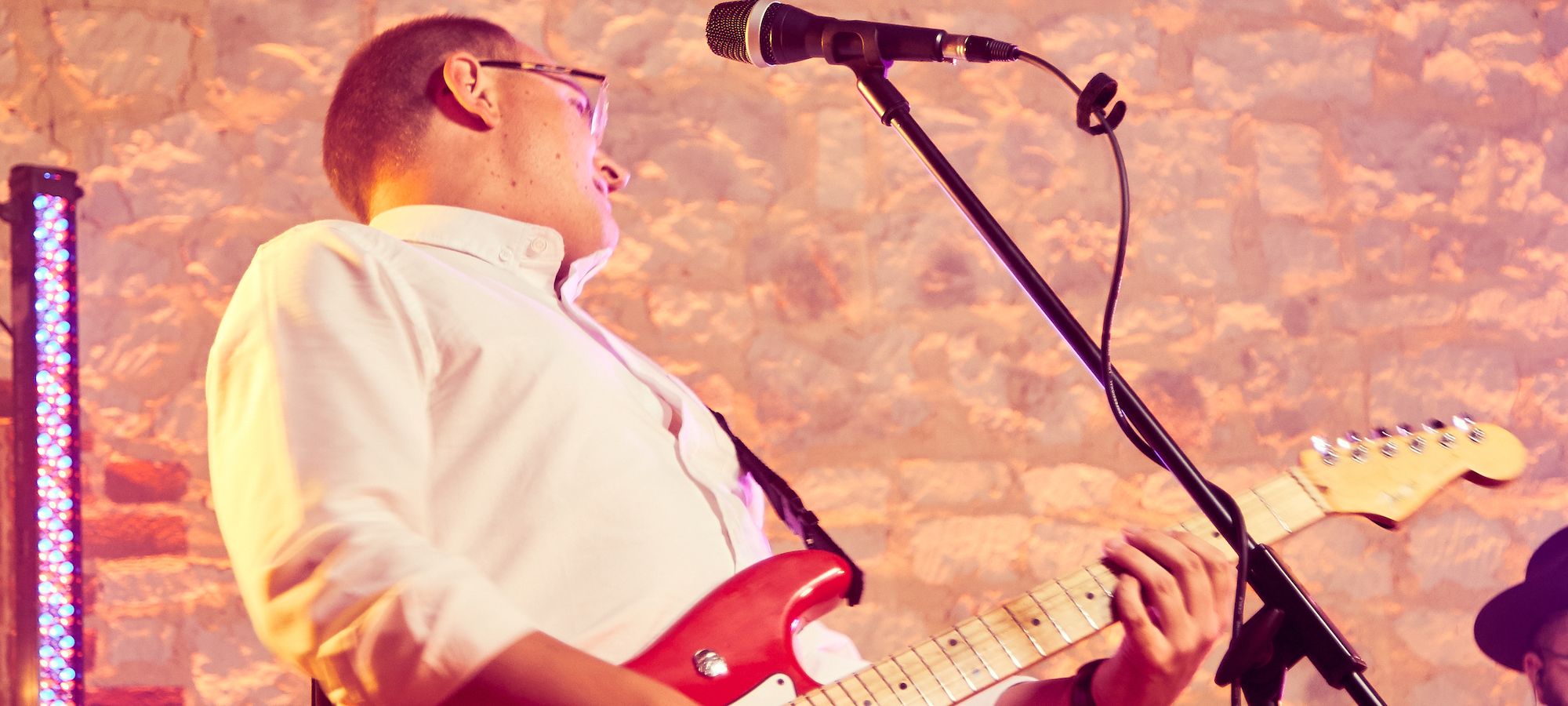 The soundtrack to
your big day