Top 5 Wedding Trends for 2021
Top 5 Wedding Trends for 2021
A traditional white wedding is always going to be a popular choice, but many couples in 2021 are looking to create a more unique wedding experience. From live music to statement accessories - if you're looking for some inspiration on how to inject your personality into your wedding, have a look at the 5 biggest wedding trends for 2021.
1 - Eco-friendly and Sustainable Weddings
Sustainable weddings have been growing in popularity for a number of years now, and are only set to increase in 2021. Rather than choosing personalised or one-use items, many couples are now opting for environmentally friendly options for their big days. A few sustainable wedding choices include; biodegradable confetti, digital invites instead of paper, local sourced flowers, pre-loved wedding dresses, and using recycled items for decor.
2 - Live Music
Just like tailoring the food to suit your tastes, many music-loving couples are opting for a live band at the reception, rather than a generic DJ. Working with a wedding band gives you the options to customise your music to suit the vibe and theme of your day. Plus, live music always adds an exciting and personal touch to any celebration.
3 - Simple Dresses, with Statement Accessories
When it comes to wedding dresses in 2021, brides are favouring classic shapes, clean lines and simple fabrics. However, this level of elegance doesn't have to be boring. With statement veils and hair accessories also growing in popularity. A tailor-made accessory is the right way to add a little drama to your wedding dress.
4 - Themed Drinks Bars
Taking over a traditional bar are single beverage bars - think Gin & Tonic Stations, or Pimp my Prosecco. These self serve set ups are a fun and interactive way for your guests to get a drink and mingle with others, while also taking pressure off your serving staff. On a similar note, non-alcoholic champagne and cocktails are rising in popularity. A great option for your guests that don't want a drink, that is more sophisticated that the usual soft drinks on offer.
5 - Forgetting About Tradition
While the traditional large white wedding is still popular, more couples are opting for smaller ceremonies and receptions in unusual and more relaxed venues. And even more again are choosing to forgo formalities like bouquet-throwing or garter removal. 2021 is all about smaller and more unique weddings - in unforgettable locations that are truly tailored to the happy couple.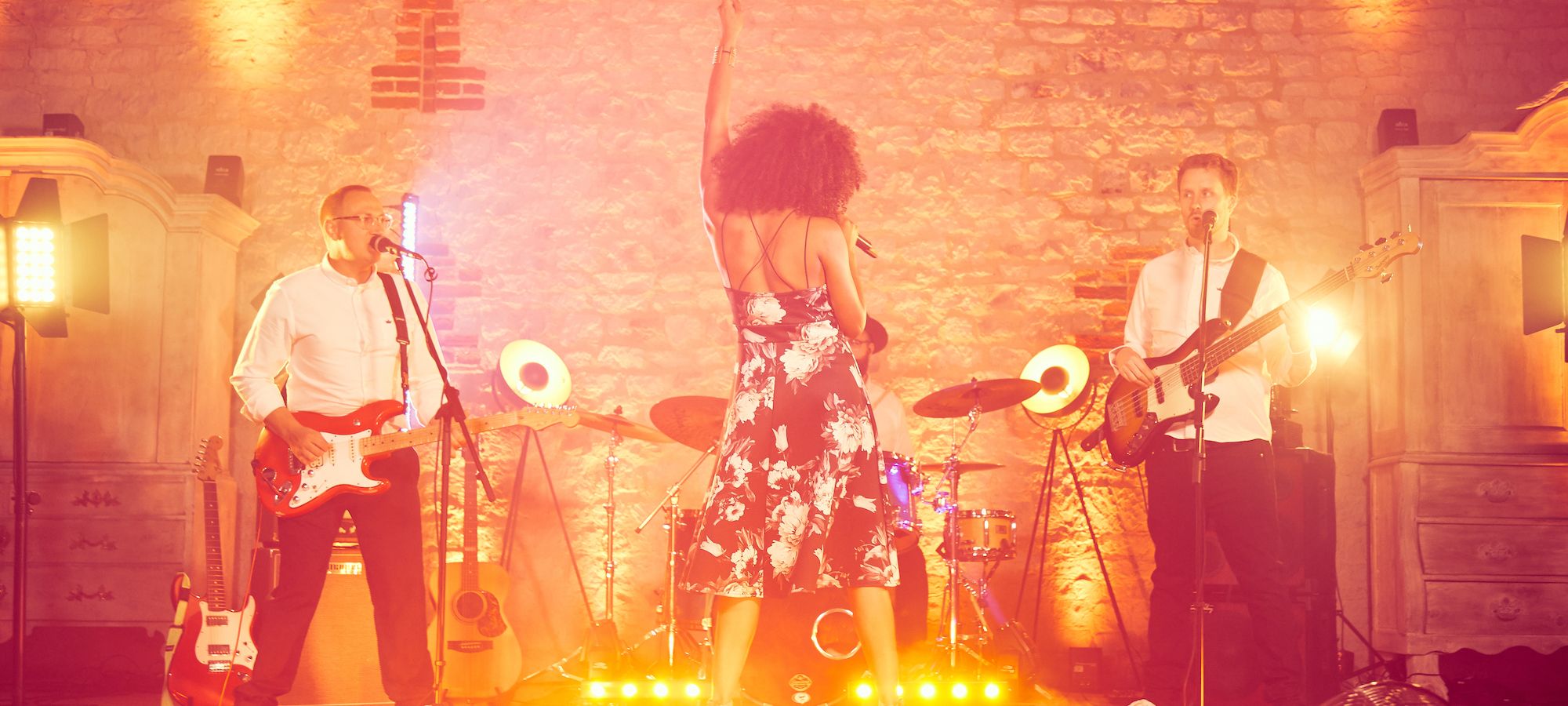 The soundtrack to
your big day