How far in advance should I book my wedding band?
How Far In Advance do I need to book a wedding band?
Planning and organising a wedding is no simple task. With so many suppliers - caterers, florists, entertainment, to name a few - to keep in touch with it can be difficult to stay on top of everything. This is why so many people suggest booking as far in advance as possible, but exactly how early should you consider booking your wedding suppliers?
When it comes to booking your wedding entertainment there are a few key things you need to consider before hand, to make sure it all runs smoothly;

Which date have we chosen? Saturdays are the most popular wedding dates, and therefore fill up quickly with suppliers. If you've booked your venue for a Saturday, the quicker you can get booking the better.
How much is the deposit? When does it need to be paid by in order to secure my date?
When is the full balance payable? For example, AKA require the balance to be paid 14 days or more before the big day. We also give you the option of spreading out those payments.
How do you want to tailor your entertainment to you? Many couples request music based on their guests' choices, you could even ask for a song choice on your RSVP.
So just how early should you book your wedding band?
When it comes to wedding bands, AKA typically take bookings between 12 and 18 months before the big day. It's also safe to say that by the end of February, 90% of summer dates (between May and October) will be fully booked. If your wedding is a Thursday or a Friday you may be able to leave booking the band a little later, but Saturday dates can fill up over a year in advance.
There are a few key dates in the wedding calendar that all coupled should be aware of. The Saturday's that fall in the middle weekends of June, August, September and October are the busiest of the year. So if you have picked one of those dates, the sooner you get your suppliers locked down the better.
Are there any other positives to booking my band early?
Beyond securing your wedding date, booking your wedding band early means you are also more likely to get their best package price. This can not only give you a little flexibility in your budget, but can also give you time to save up and get the band that you have always dreamed of. Of course we would never tell any couple to completely ignore their wedding budget, but choosing the right band that you can imagine partying the night away with can be worth spending a little extra.
When it comes to booking the band, what's the bottom line?
As soon as you have found a band you love, message them to check their availability. If they're free on your date, and within your budget, go ahead and book. It doesn't matter how early it may be, it's better to secure the band of your dreams than have them snapped up by another couple.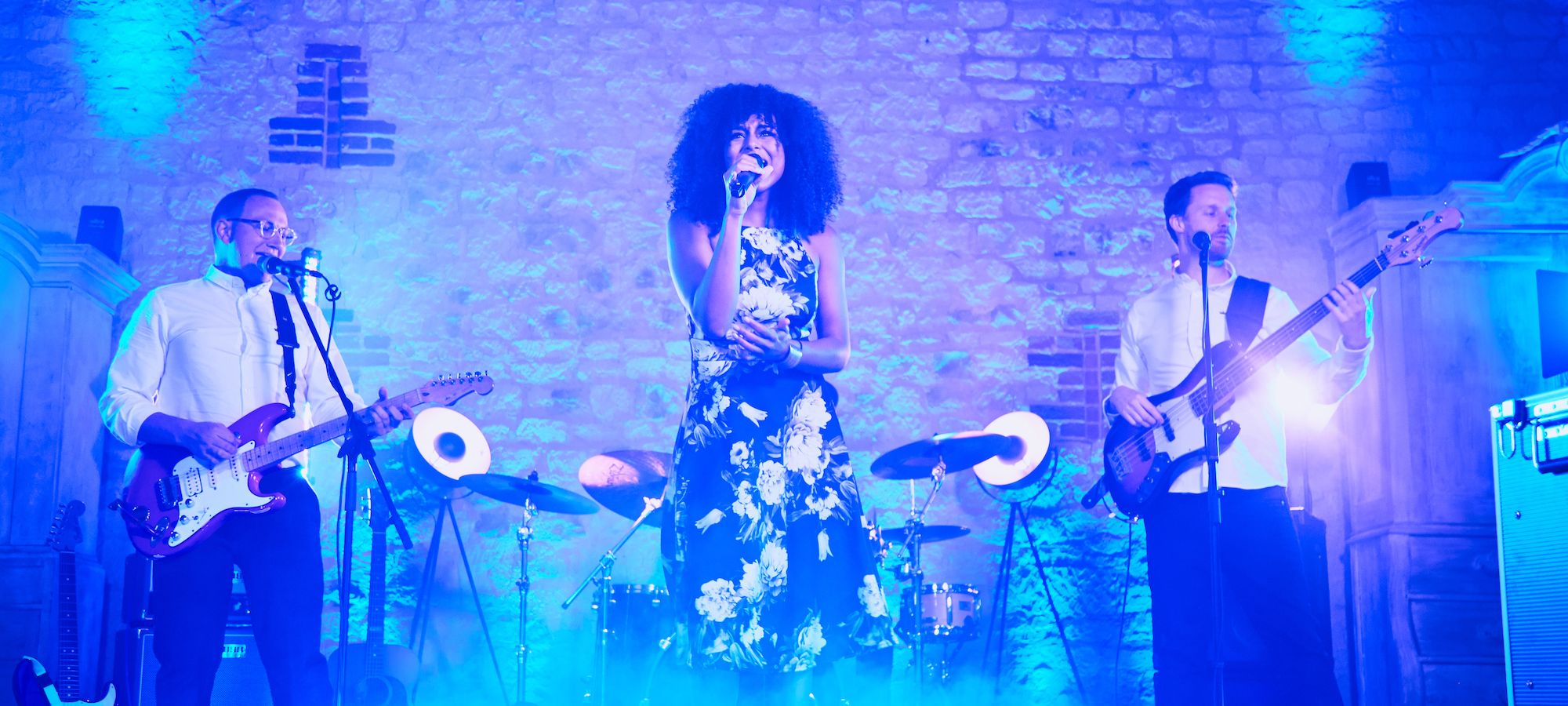 The soundtrack to
your big day