How To Find & Book A Wedding Band: A Simple Guide
How To Find & Book A Wedding Band: A Simple Guide
Live wedding bands are a popular choice among couples, and it's not difficult to understand why. The right band can create the perfect soundtrack to your day, from setting the mood during cocktail hour, to beautifully performing your first dance, and then getting the evening off to a bang so you and your guests can party the night away.
It can be difficult to imagine your big day without a live band there, but how do you go about finding the perfect band for you and booking them?
To make sure you don't miss out on your dream wedding band, we've put together this simple step by step guide to searching for and booking your wedding band.
Step 1 - Search For A Band
The first step is the most difficult one of all, finding the perfect band. With so many options out there it can be difficult to know where to look, however, there are a few key things you can do to help you narrow down the search.
As you may have found out already, blind googling 'wedding bands' will bring up hundreds of hits (including websites about wedding rings). What you need to do is think about the type of music you want at your wedding, and search for that instead. Adding in your location and the phrase 'live', will also help to narrow down your google search results.
Facebook has some great wedding groups and pages that will be full of recommendations for wedding bands and other suppliers. Keep in mind that it's not uncommon for a post asking about wedding bands to get 100+ responses, which can feel just as overwhelming as google results.
Entertainment agencies are also a great way to source party bands. The best will have ways to narrow down your searches by genre or size, which will help you narrow down your choices. You can also get a general quote from most bands through an agency, which will help you compare prices and packages at the start.
Once you have narrowed down your search to a handful of bands you're interested in, head to Instagram. You can follow each band, and see posts they have been tagged in, to get a clearer idea of who they are.
2 - Get a Specific Quote
While many bands will give general quotes or package prices on their website, it's important to get a tailored quote that is specific to your wedding day. To do this you need to give the band as many details as you can, including venue, location and how long you will want them to play for on the day. Having an accurate quote that is tailored completely to you puts you in the best possible position when comparing wedding bands.
3 - Ask Questions
Don't be afraid to interrogate the band. We're here to make sure you have the perfect wedding day, and won't answer any and all questions you may have. We can even make suggestions that you may not have thought of! If you're unsure where to start, check out our blog '10 key questions to ask your wedding band' here.
4 - Signing on the dotted line
Every one of your wedding suppliers will ask you to sign a contract, and your band should be no different. With it will come with T's and C's and will keep both you and the band secure for your wedding date, make sure you double-check these before you sign to make sure you won't be hit with any hidden costs after your big day. Alongside the contract, you will also need to pay a deposit to secure the band for your wedding date. Again, it's important you know when this will need to be paid to ensure you don't accidentally lose them to another couple.
Now you know how to book your wedding band, it's time to get searching. When you're looking for your band remember that not all bands are made equally. At AKA we like to make the booking process as smooth as possible for all couples. So, when you choose AKA for your wedding, you will be given a unique booking reference. You will be asked to use this any time you are transferring money or communicating with the band, as it allows us to easily track and trace your booking, plus keep you completely up to date at all times.

CHECK OUT THIS VIDEO . . .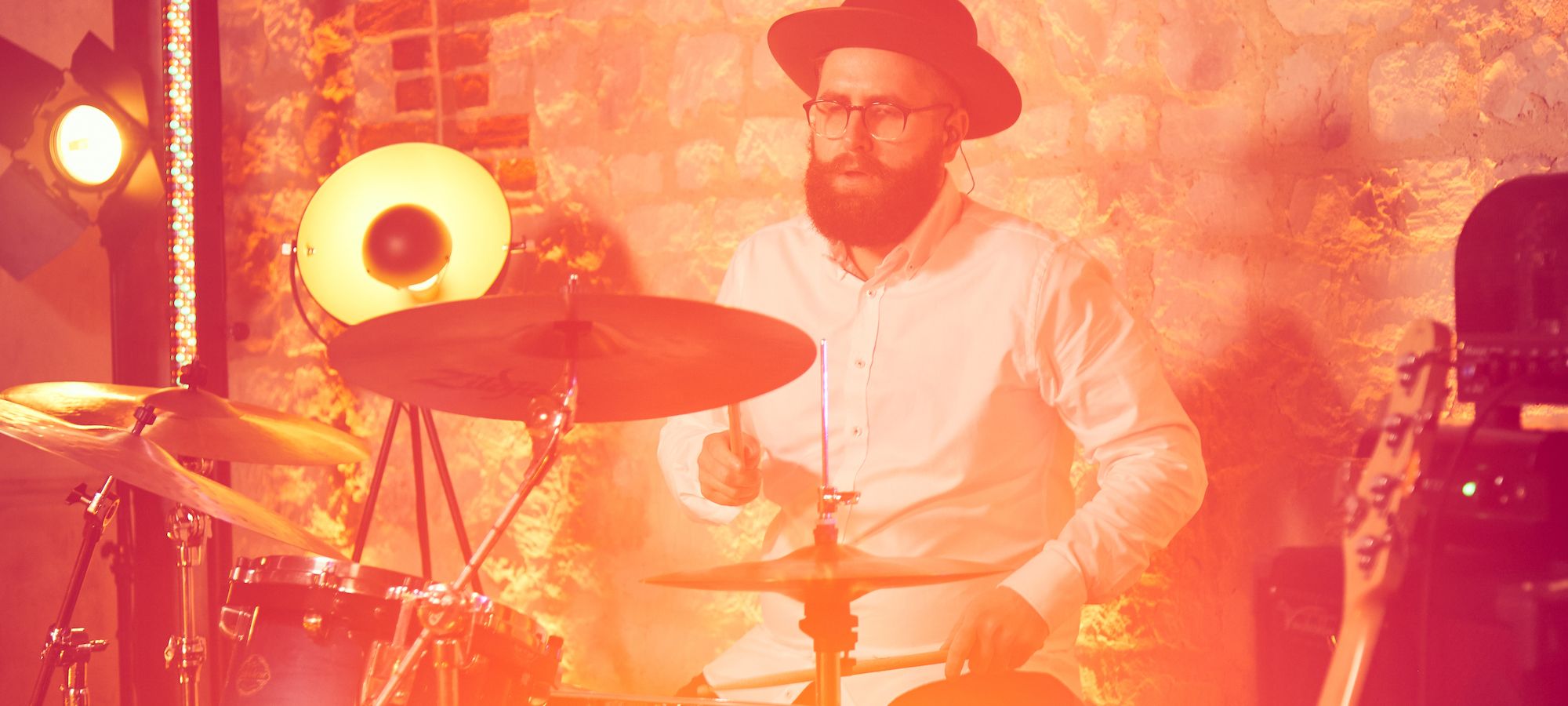 The soundtrack to
your big day