Should I See a Wedding Band Before I Book
Why Should I See a Wedding Band Before I Book Them?
When planning your wedding, ideally you want to meet and talk to all of your wedding suppliers before you book them. A wedding band is no different. However, unlike other suppliers wedding bands don't tend to have their own premises where you can meet them face to face.
Of course, you can always (and should always) watch videos of them performing on their website, but this isn't quite the same as discussing your wedding with them. So how do you get around this?
At AKA, we always meet our couples before playing at their wedding! We will get in touch to arrange a virtual call to discuss your wedding plans, ideas and dreams in detail. Not only does this call give you the opportunity to ask the band leader any questions, but it also gives us the chance to make any entertainment suggestions that you may not have considered.
This means that your wedding quote will be tailored specifically to your needs, and your wedding day itself will be exactly as you imagined it would be.
Next, you need to consider seeing the band perform live. As mentioned above, AKA have a number of videos showcasing their performances online. The visual of a band is just as important as the sound, and these promos are a great indication of the vibe and look of a band, and how they will fit in with your wedding.
However we also understand that watching a pre-recorded set, isn't quite the same as experiencing the real deal. As such, we have a number of public performances throughout the year, and welcome our clients to come watch us play live. We can also arrange for you to come to a rehearsal, where you can not only see us perform but also get to know each of the musicians that will be soundtracking your big day.
Finally, you should also take the time to check out what previous couples have to say about the band. Search for positive reviews on their own website, as well as on google. This is a great way of deciding which band you may want to have at your wedding. You can check out AKA's reviews here.
So, should you see your wedding band before you book them for your date? Yes. Taking the time to get to know your wedding band is the first step in ensuring your day is everything you dreamed it would be. While you may want to see them perform live, watching their promos and talking to them should be enough to let you know if they are the right choice for your wedding.
If you're wondering what you should ask your wedding band before you book them, check out our blog on the 10 key questions to ask! Don't forget that the longer you wait to book your wedding band the more likely it is that they will be unavailable. On average AKA get booked up 18 months in advance, so once you have found a band you love, get them locked in!
CHECK OUT THIS VIDEO . . .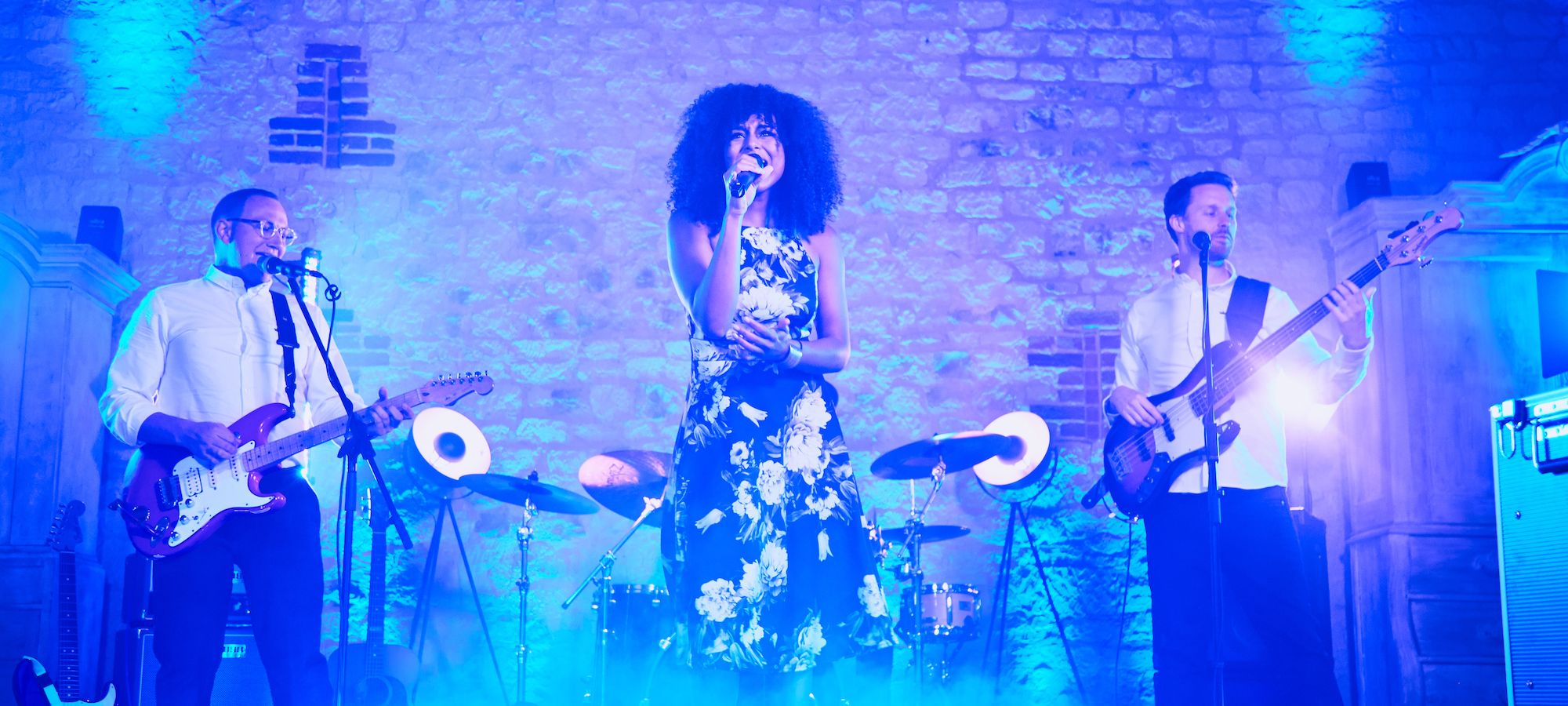 The soundtrack to
your big day