The Top Wedding Flower Trends for 2021
Wedding flower trends are constantly changing and evolving. The last few years have been about rustic flower displays, with lots of greenery. Now in 2021 it's about warm tones, slicked back bouquets and jaw-dropping head tables.
Check out the 5 top flower trends for 2021 weddings below!

1 - Floral Nests
Oh, how sweet would it be to say your vows, take your newlywed portraits, or enjoy your first dinner as a married couple completely surrounded by flowers? Nest styles have been growing in popularity and are set to take over in 2021. They create truly stunning indoor ceremonies, and add a modern layer to any space.
2 - Classic Ceremony Urns
Flower arches have been the floral design of choice for ceremonies for many years, but now classic urns are making a comeback. Couples are opting for a couple of big urns with seriously statement-making floral arrangements at the front or back of the aisle. From classic rounded shapes, to asymmetrical garden style - with urns, anything goes.
3 - Head Turning Head Tables
Chances are, if you've been to a wedding in the last 5 years, greenery was spilled across the front of the head table. It looks good, but couples in 2021 are looking for a head table with a bit more of a wow-factor. From colour, to floral backdrops - it's all about turning heads during the wedding breakfast.
4 - Small and Sophisticated Bridal Bouquets
While a big and beautiful bridal bouquet will always be favoured by some, a smaller bouquet is growing in popularity. Many briefs are choosing to show off their dress, and give their arms a break - with sleek and simple bouquets.
5 - Warm Colour Pallets
Whether you're looking for a neutral palette or something a little more bold and colourful, 2021 brides are gravitating towards warmer undertones for their flowers. This might mean a golden mustard accent to a mauve/purple palette, a base of taupe to an otherwise all-white palette, or camel tones added in with corals and rich greens.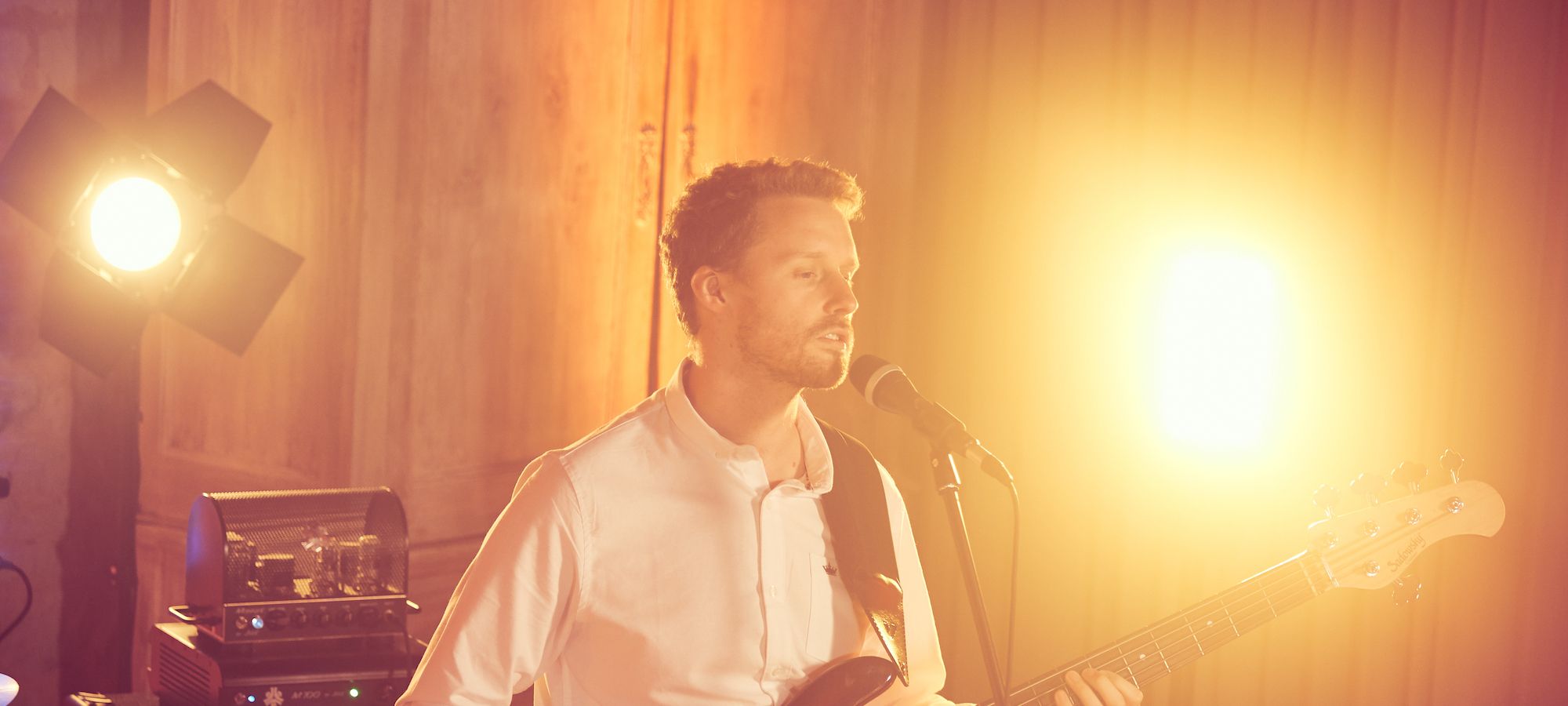 The soundtrack to
your big day