AKA's Most Played Party Songs
Some songs just have "it". We don't know what "it" is, but they have "it" and we love "it"!
You all know them, they are the end of night anthems that we all love to sing along to, the ones where uncle Jeff thinks he knows dance moves to, but that extra sherry has taken over, and now he thinks he's Pascha from Strictly. It is all about the songs that in your car on the way to work you would normally never listen to but at your wedding will send you into a frenzy of teenage nostalgia that sees you race to the dance floor with your wedding party in tow.
Choosing the best blend of songs for your evening wedding reception can be a challenge, but fortunately is an area we are experts in. Our live party band repertoire covers the best from the last 6 decades of music, so we can make your wedding soundtrack fit you and your wedding style.
The list below is of our most played songs divides opinion for a lot of people, and of course, when you book AKA for your wedding or party we work with you to build the perfect playlist to suit you. So if this particular list of party winners isn't for you, don't worry, there are hundreds more you can choose from that can be found on our repertoire.
Our Top 15 Most Played Party Songs

Teenage Dirtbag - Wheetus

Call Me Al - Paul Simon

Mr. Brightside - The Killers

You make My Dreams - Darryl Hall and John Oates

9 to 5 - Dolly Parton

Proud Mary - Tina Turner

Waterloo - ABBA

Faith - George Michael

Ain't Nobody - Chaka Khan

You've Got The Love - Florence and The Machine

Sex On Fire - Kings of Leon

Summer of '69 - Bryan Adams

No Scrubs - TLC

500 Miles - The Proclaimers

Le Freak - Chic




These are all great sing-along, or dance-along hits, making them some of our best go-to songs to make sure the dance floor stays full all night.

Unlike a lot of bands, however, we make sure that your music works for you and don't stick to a rigid setlist of songs night after night. So if you are more into the rockier vibe we'll tailor our live set to suit. If you are more down for some funk, soul or Motown, then we'll customise the live band's playlist so that we cover more of those classic hits from Stevie Wonder, Marvin Gaye, Chic and Chaka Khan.

We believe that a live wedding band should reflect you. A good band will not only take on board your preferred musical tastes but should also be able to adapt on the night to suit your wedding party. If the dance floor is buzzing for more '80s, yearning for some Motown hits or wanting to hear the newest chart-toppers, AKA's live party band can oblige.

Check out our "Weddings" page for more info on our live wedding band packages, add ons and read our reviews and testimonials from previous clients.

Watch the video below to check out what we are all about!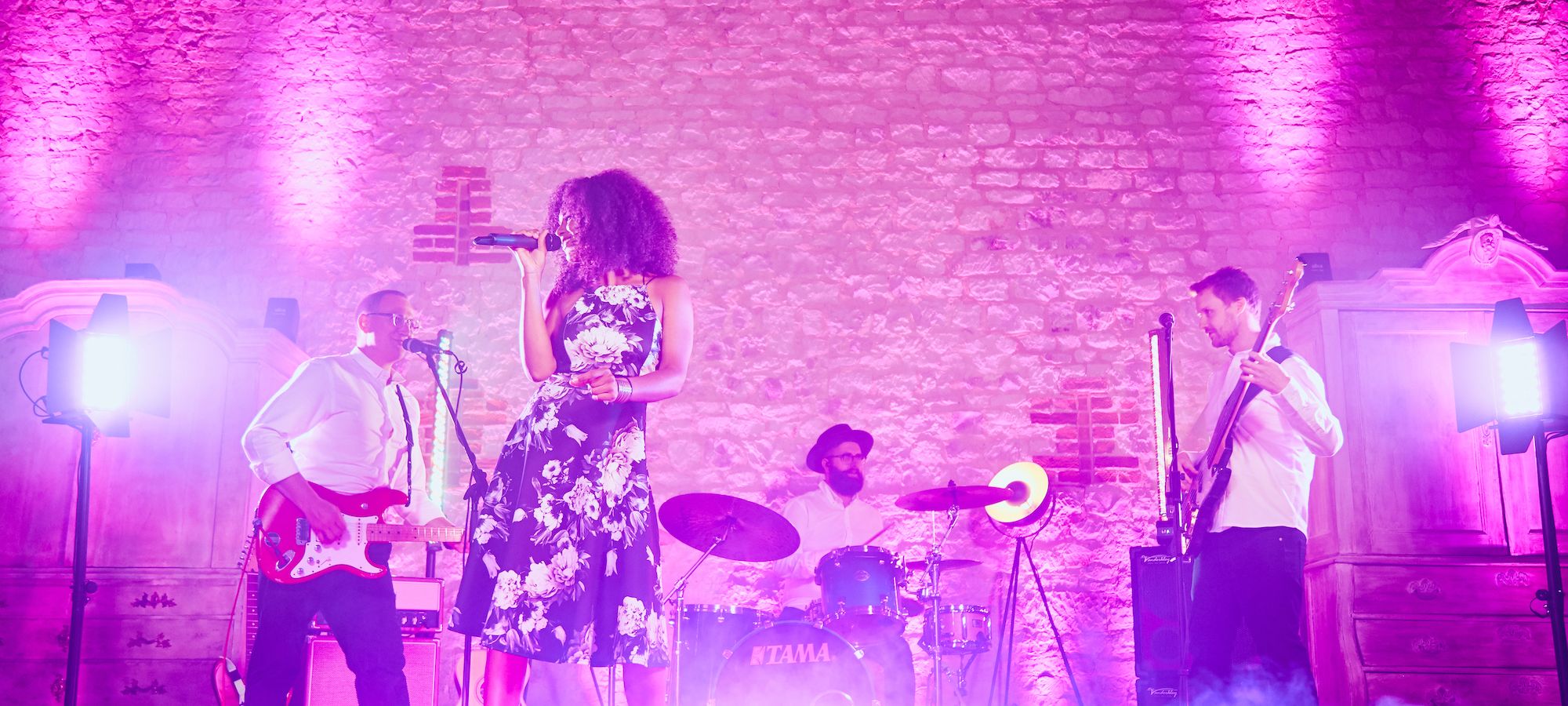 The soundtrack to
your big day