Keeping kids entertained at your wedding
7 Ways to Keep Children Entertained at Your Wedding
Having children at your wedding is a lovely way to add an extra level of fun to your big day, especially if they're acting as flower girls or ring bearers. However, some parents often worry about keeping their children entertained during a long wedding day.
To make it easier on your guests, here are 7 easy and practical ways to keep your little guests entertained and happy on your big day!

1 - Outdoor & Indoor Games
If your venue has an outdoor area, set up fun lawn games to keep the kids entertained. If you're staying indoors, or you're running the risk of rain, set up an indoor board games area. Chances are you'll also see the adults getting stuck in playing the games too.
2 - Get Crafty
Kids love to make and do, so a mini area with pots of crayons and craft supplies will go down a treat. You can even set wedding-themed crafts like decorating a cake, designing a wedding dress, or making cards for the bride and groom.
3 - Have a Kids Table
If there's a number of children of the same age attending (and they're old enough for it), then make it more fun for them by seating them all together and let them have their own fun over dinner. You can set a particular menu for them, and even add a few games to keep them entertained (see our next point).
4 - Fun Table Games
Create a wedding activity book with simple table games to keep children occupied over dinner. Easy games to include could be; eye spy, word searches, dot-to-dot, colouring in - all wedding themed of course.
5 - Personalised Goody Bags
Alongside the table games, you could also create goody bags for each of your little guests. Pop them at each child's place setting at the reception to keep little people happy. When it comes to what to include, let your imagination run wild - mini puzzles and toys, bubbles, glow sticks and more.
6 - A Movie Room
If your venue has the same, keep kids happy by setting up a quiet area set up for a movie. Add comfy pillows and cushions and pop on a classic movie. You could even provide mini bags of popcorn!
7 - Kids Photobooth
Stock your photo booth with tons of dress-up items and photo props. You can even have a separate kids-only photo booth. Include items like funny hats, tutus, feather boas, and the ever-popular moustache on a stick. You can find great free mask printables online.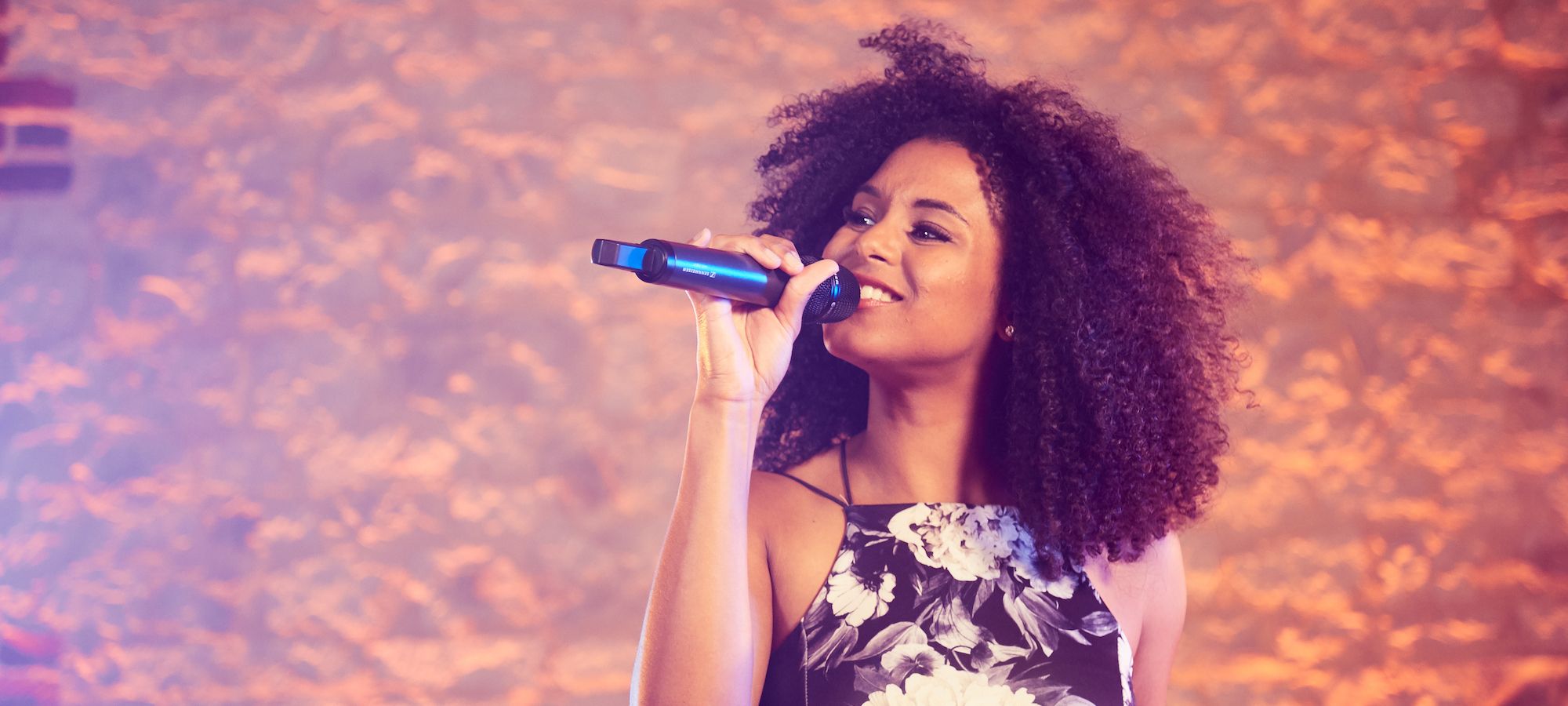 The soundtrack to
your big day