7 Ideas to Take Your Festival Themed Wedding to the Next Level
There's no better outdoor wedding theme than a festival! From tents and teepees, to glow sticks and sparklers - festival weddings are always a fun experience for all involved.
If you're looking for inspiration for your wedding-fest, then check out our top festival essentials, to take your festival wedding to the next level!

1 - Weird & Wonderful Wellies
A must-have for a festival bride (and bridal party) is a comfy pair of wellies! Of course, the classic option is the famous Hunter boots, but don't be afraid to think outside the box. Search for colours and patterns that match your wedding colours to kit out your bridesmaids and groomsmen. You could even buy a bunch of cheap wellies to give to your guests in case of bad weather.
2 - VIP All-Access Passes
Rather than the usual invitations, give your guests an all-access pass to your big day with festival style tickets, lanyards or even wristbands. Setting out key information such as the venue, and day-of timeline in the style of a Glastonbury ticket is a sure-fire way to get your guests excited. Just make sure to put your vows as the headline act!
3 - Think Tents and Teepees
A true festival wedding would not be complete without some kind of a tent structure. Marquees, Spiegeltent, Yurts and Teepees are all great fun and perfect for an outdoor wedding, especially during an unpredictable British simmer.
4 - Create Chill Seating
Festival style seating is a must for your guests for them to chill out on and relax in between all the festivities or your big day. You can place a range of deck chairs and picnic blankets around your venue, or even go for cushions over hay bales!
5 - Get Colourful
When it comes to the decor, the beauty of a festival theme is that you can let your imagination run wild. Bunting, streamers, festoon lighting, tons of florals and rustic details look great as festival decor.
6 - Light Up The Night
In true festival style, your guests will likely be partying way into the night. This is why no festival wedding is complete without glow sticks or sparklers! Not only do they add to the party atmosphere, they also make for some great photo opportunities!
7 - Posh Potties
Last but not least is the Portaloo! This is where you should take a break from the 'traditional' festival toilet, and give your guests a posh portaloo experience. Make sure you spruce them up with little luxurious details such as full-length mirrors and washroom baskets so your guests can feel like the VIP's they are on your big day.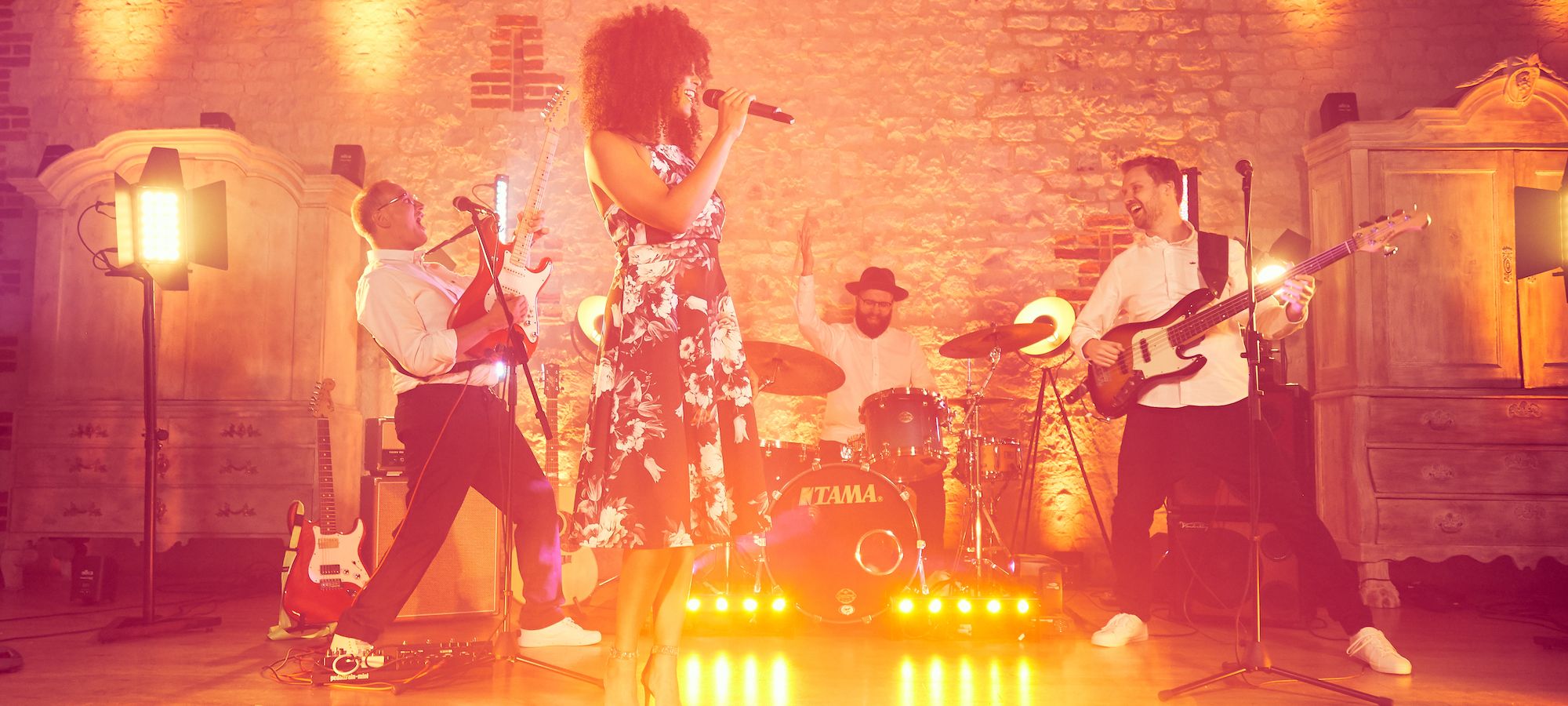 The soundtrack to
your big day