Houghton Lodge Wedding Venue
If you're looking for a wedding venue with river views, Houghton Lodge is a perfect choice. This Hampshire estate offers beautiful gardens and rustic buildings that are the perfect backdrop for your big day. What's more, Houghton Lodge is also perfect for live music. We have a dedicated marquee for weddings and events, and the gardens make for a brilliant drinks reception accompanied by acoustic music. Contact us today to find out more about weddings at Houghton Lodge!
The History of Houghton Lodge
Houghton Lodge is a historic property in Hampshire, England. The lodge dates back to the 18th century when it was built as a hunting lodge for King George III. The lodge remained in the royal family's possession until the early 20th century when it was sold to a private owner. Houghton Lodge has been used as a residence, a hotel, and a restaurant over the years. Today, it is open to the public as a museum and gardens, as well as a wedding and events venue. Houghton Lodge is best known for its beautiful gardens, which feature an array of flowers, trees, and shrubs. The gardens are also home to two resident peacocks. Houghton Lodge is a popular tourist destination, and visitors can enjoy stunning views of the Hampshire countryside from the property's grounds.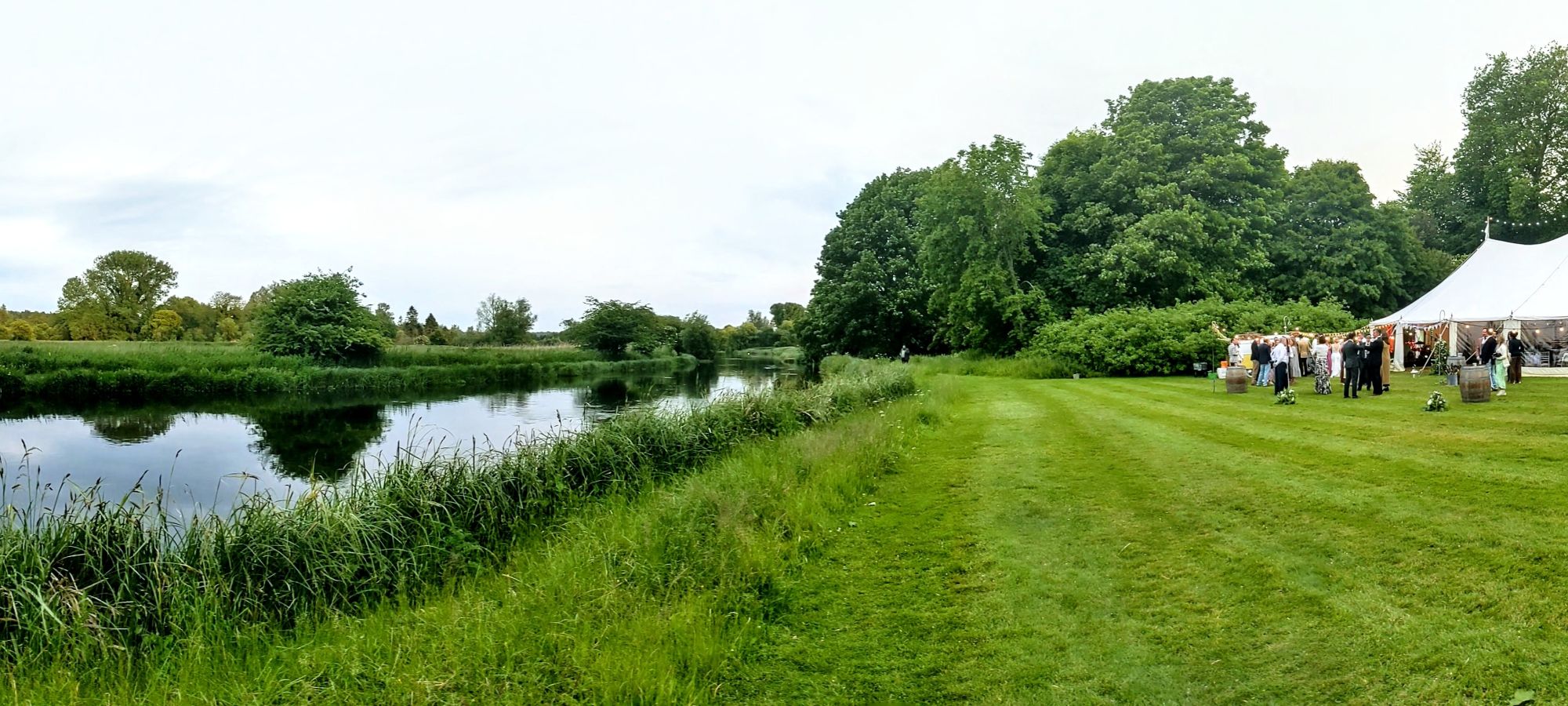 Perfect for weddings
Houghton Lodge is an ideal venue for anyone looking to get away from the hustle and bustle of city life and celebrate their wedding day in peace and tranquillity. Nestled in the heart of the Hampshire countryside, Houghton Lodge is a picturesque setting for any special occasion. The venue boasts sprawling gardens which provide ample opportunity for beautiful photographs, while the teepee-style marquee is perfect for dining and evening entertainment.
AKA Full Live Party Band at Houghton Lodge
AKA's lighting and sound system set-up looks amazing at Houghton Lodge. The marquee at the venue sounds fantastic, and the band's high-quality pa system works brilliantly for an evening party.
The band, stage and dance floor lighting floods the entire marquee with light. Because of the colour of the marquee, all of the lighting effects can be seen from the outside as well, so the entire area glows with coloured lights. This allows the band to be enjoyed both inside and outside the space, perfect for summer weddings and warm evening parties.
The last time we were at Houghton Lodge we had our classic 4 piece band accompanied by saxophone. This is one of our favourite additions to the band and lifts the band to the next level.
Acoustic Music at Houghton Lodge
The outside spaces lend themselves so well to acoustic music. We have 3 favourite options for the gardens. AKA's acoustic duo with vocals and guitar, The Guitar Duo performing instrumental covers of new and classic songs, and The Strolling Tones, a roaming band that can wander the gardens mixing and mingling with your guests.
Live Music Packages
Houghton Lodge is so ideal for live music all of our wedding packages can work in the venue. Our crystal Clear Package works for a brilliant evening party, the Sunset Soirée Package takes it one step further with a manned DJ service so you get the best of both worlds of live performer and DJ, and our Aisle to End and Canapés to Carriages can cover all the music you'll need throughout the day.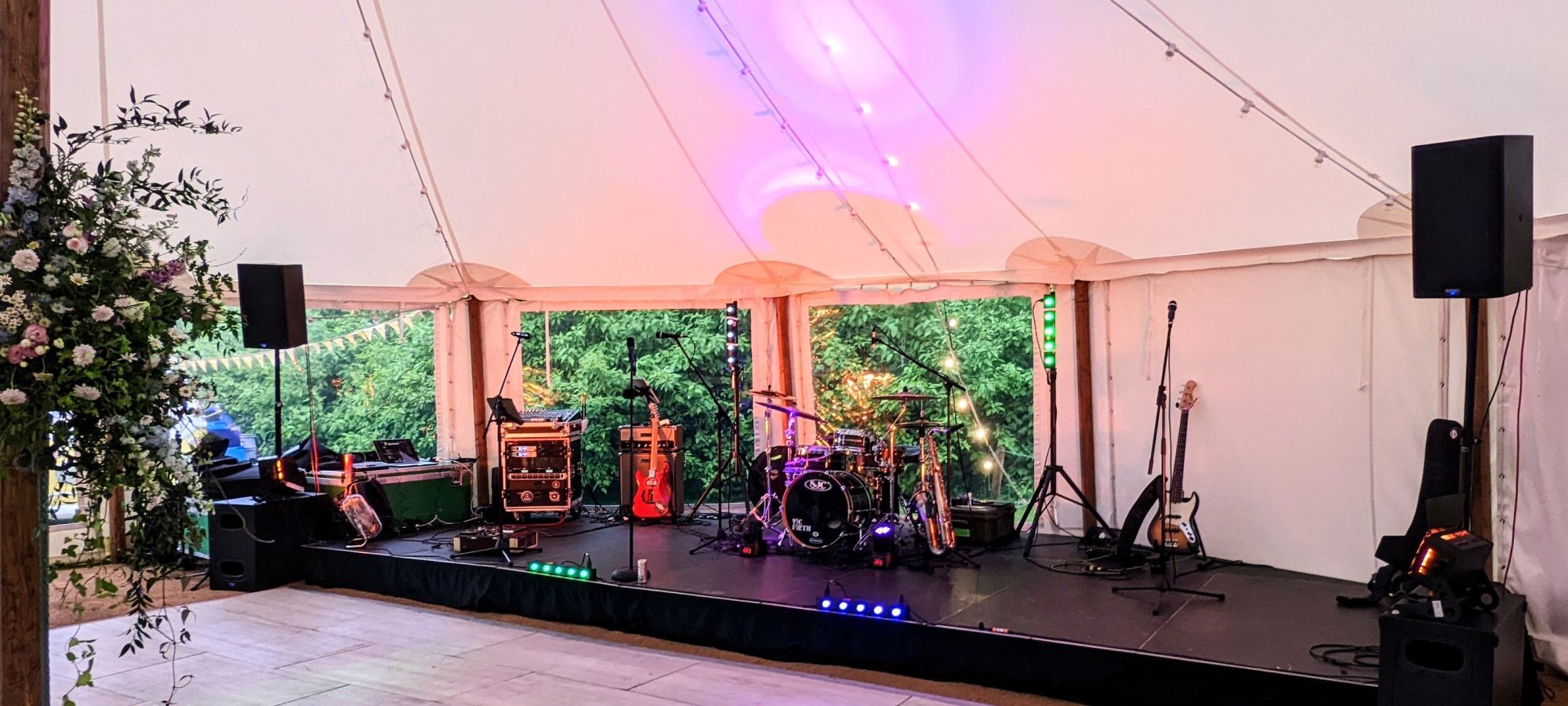 Houghton Lodge - Hampshire
If you're looking for an idyllic wedding location in Hampshire, look no further than Houghton Lodge. With plenty of options for outdoor and indoor areas, as well as a range of reception spaces, Houghton Lodge can accommodate any type of wedding celebration. And don't forget the entertainment! Our team can build a custom package tailored to your needs that will make your wedding guests dance the night away. So what are you waiting for? Contact us today to start planning your dream wedding at Houghton Lodge.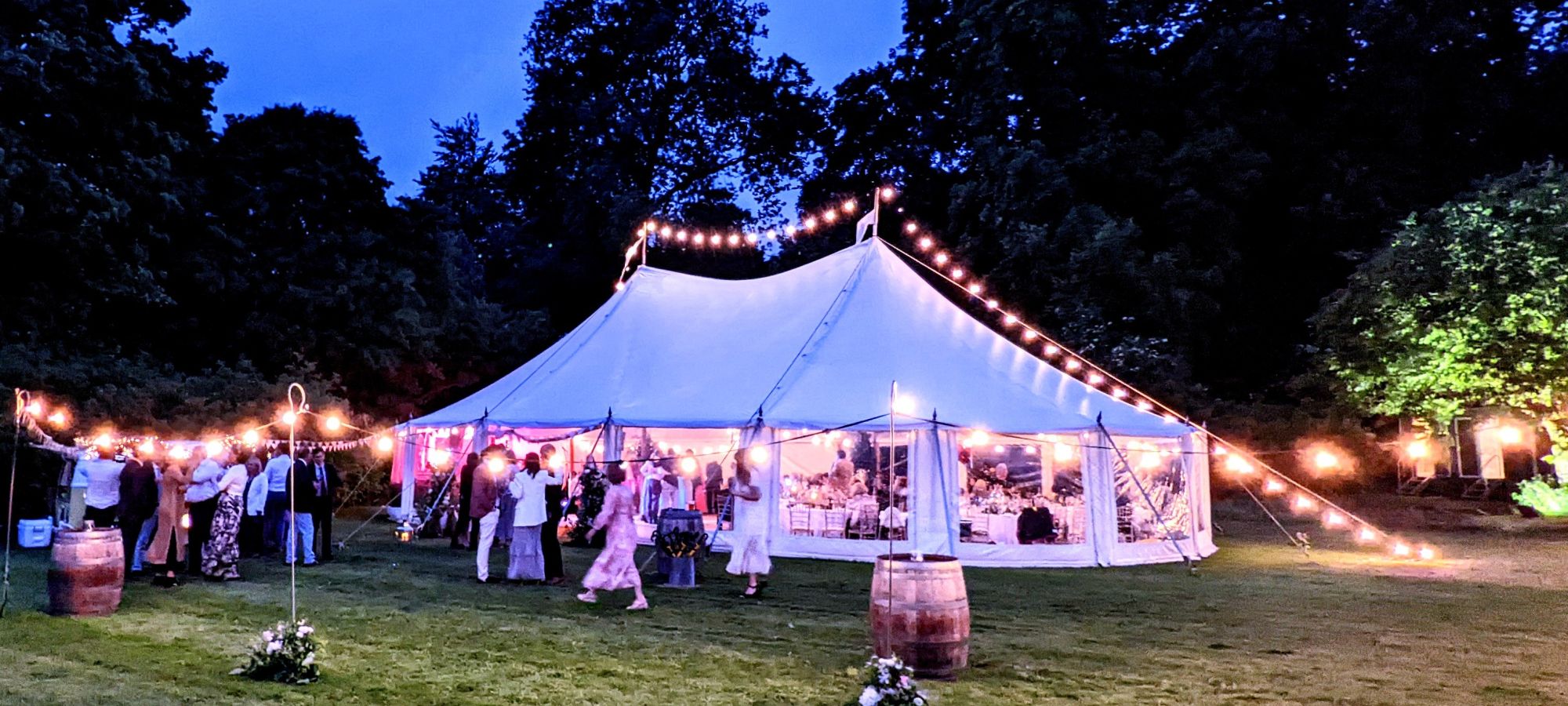 The soundtrack to
your big day