How To Hire A Live Wedding Band
How To Hire A Live Wedding Band - Wedding Entertainment
If you've decided to hire a wedding band, the next step in wedding planning is to find the perfect match. With so many talented performers out there, narrowing down the selection for wedding entertainment can be a tricky task. So if you're struggling to choose the perfect wedding entertainment or you don't know where to begin when creating a shortlist of wedding entertainers, here are our top tips.
Figure Out What You're Looking For
First things first, what kind of music do you want? Perhaps you're after a live band performance in the evening followed by a DJ, or maybe you also want music throughout the day? Many bands and wedding singers have set packages, so it's worth checking what they offer first.
Here at AKA, we offer a series of packages tailored to your needs, ranging from a 2-hour set from our 4-piece band to curated music throughout the day for special moments. We also offer DJs and extra instruments, so there should be something for everyone.
Read Customer Reviews
Selecting your wedding entertainment is a big decision to make, so don't be afraid to reach out to people for quotes and customer testimonials. Quite often, bands will have reviews on their website, too, so you can gain some reassurance (or a warning) about their services and ensure that they're of high quality.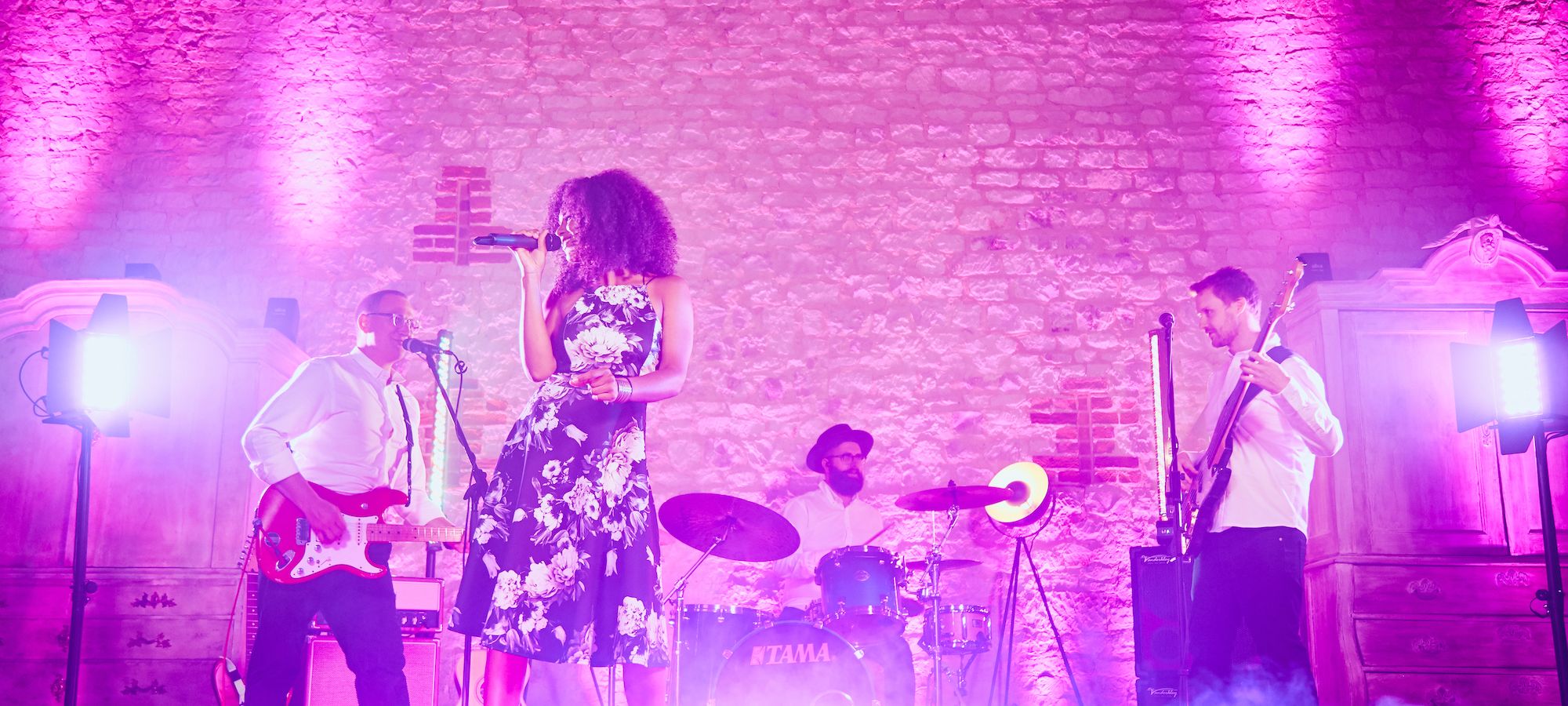 Ask To Watch A Performance First
Before you hire a wedding band, make sure you're familiar with their music. After all, you don't want to listen to a pre-recorded song only to find that they sound off-key on your special day.
Look online for any videos of live performances, or even ask if they're attending any local events so you can get a flavour of their music beforehand. This is not always possible, but it's definitely worth the ask.
Have An Online Consultation
Sometimes scouring websites and social media won't always answer all of your questions, so you might want to get in touch with the wedding singers directly. Many bands, like ourselves, offer online consultations so you can get a good idea about our prices and packages, and become more familiar with the performers, and ultimately see if they'll be the right fit for your wedding.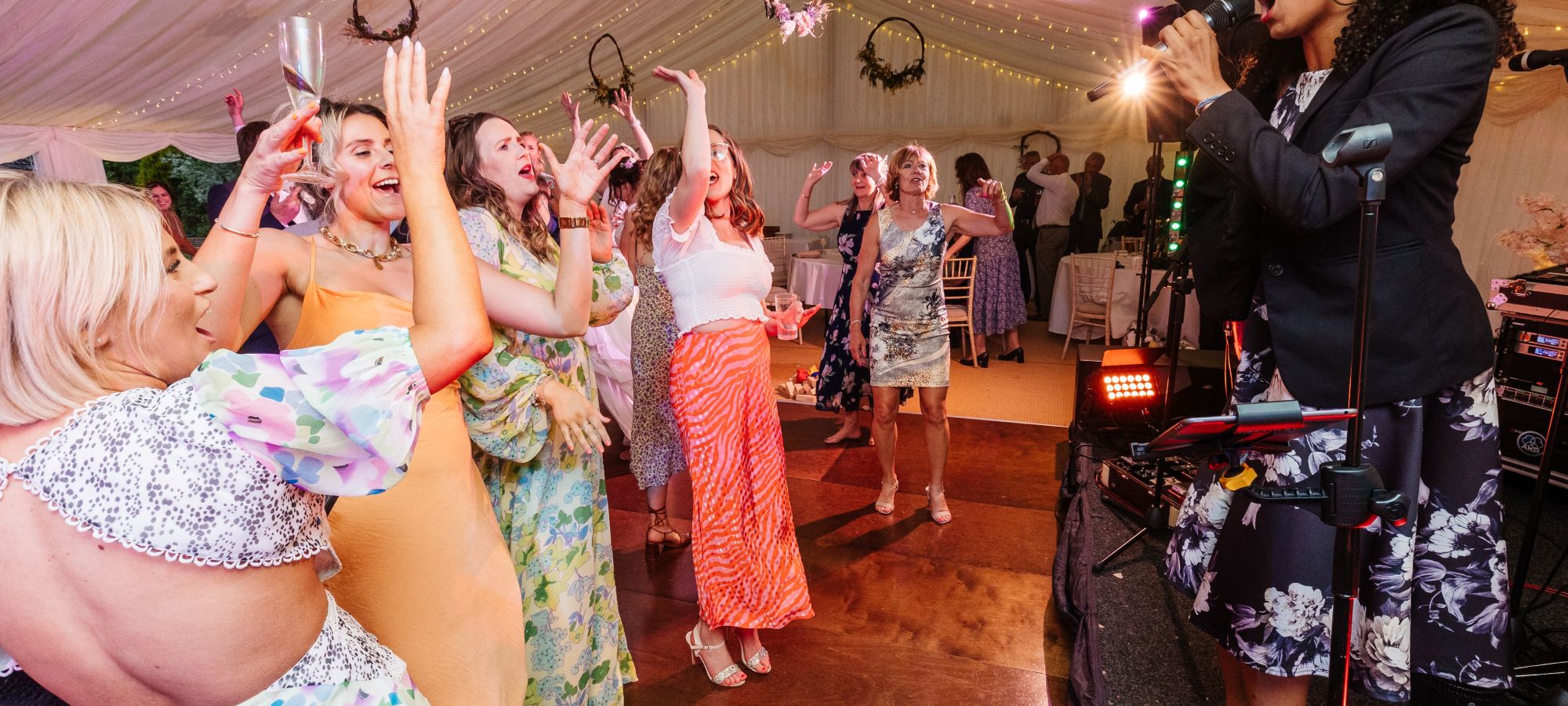 Key Questions To Ask Before Booking Wedding Entertainment
Q: Do they have appropriate certification? In case of an emergency, it's best to ensure that the band has an insurance policy and that any electrical equipment is PAT tested.
Q: Will they be providing their own lighting and sound system, or not? In some cases, this can really impact the price, so double-checking is important, especially if you're working with a budget.
Q: Do they take song requests? Chances are you'll want your favourite tunes ready for the big day, and you won't want to be disappointed if they can't play that one special song.
Ultimately, choosing your wedding entertainment can be a bit of a stressful process, especially when combined with choosing a wedding venue, dress shopping, and tasting wedding cakes! But remembers, it's your special day, so don't settle for something if you're not happy.
If you're looking for a reliable and flexible wedding band eager to be a part of your wedding, get in touch with us to start the process. We have over 10 years of experience in the wedding industry and can't wait to add yours to our list.
The soundtrack to
your big day