Owlpen Manor
Without a question, Owlpen Manor Estate in the heart of the Cotswolds is one of the most gorgeous wedding locations in Gloucestershire. In a completely private and secluded Cotswold valley, you can get married in either the classic Tudor Manor House like you've stepped out a Jane Austin novel or the Cyder Barn, which is the oldest licensed barn venue in Gloucestershire. If you have your heart set on a more traditional church wedding, about 100 meters from the Manor is the Owlpen Parish Church which you can also use for your marriage ceremony.
Wherever you gaze there are the most spectacular photo opportunities courtesy of the natural backdrop and amber Cotswold stone. There are multiple locations for your wedding ceremony, drinks reception, wedding breakfast and after dinner party and dancing. Better still, you can hire the estate for the day, the entire weekend, or the whole week. With onsite accommodation and arrangements for all your favourite people, you can take your time to enjoy Owlpen Manor to the fullest.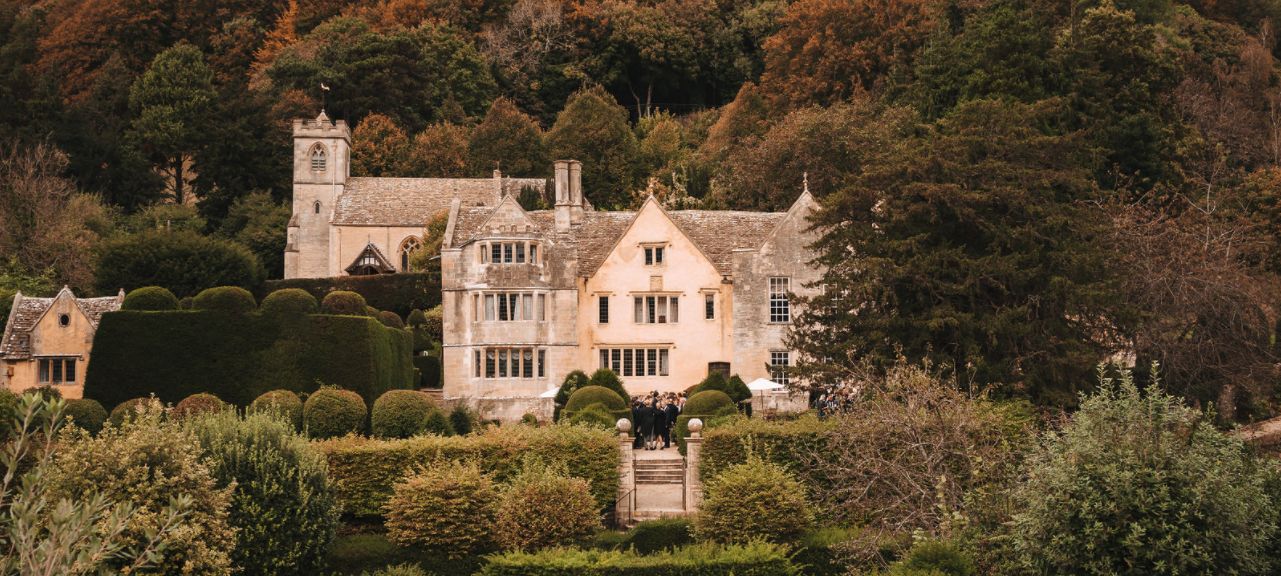 Music in the Gardens
Acoustic wedding music and stunning garden locations go hand in hand and the gardens at Owlpen Manor are no strangers to live music. AKA's Acoustic Duo and Acoustic Trio playing live in the gardens using the Tudor Manor House as the backdrop is really something special, truly stunning and something that we love to do. The duo has our lead singer Seonaid and our guitarist Matt covering a great range of songs that we arrange with your live evening setlist for the party band. The acoustic trio comes with double bass and gives those warm tones and musical harmony that will set the tone for the rest of the day. We can even use the duo or trio to play music for your wedding ceremony, making your wedding celebrations truly unique to you by playing all the music for the processional, register signing, and recessional music live. We'll then move with you into the gardens or other areas for your drinks reception.
With our small portable PA system, we can literally set up anywhere in the garden and still be heard by you and all of your guests. One bonus of our system, combined with the garden layout is that when you are taking pictures and group shots, you will still hear us so you'll be able to enjoy the music no matter where you are on the grounds.
If you are looking for something a little bit different, take a look at our all instrumental guitar duo. This is one of our favourite add-ons and one that we know our clients love. The guitar duo works perfectly at Owlpen Manor and can be placed anywhere in the venue.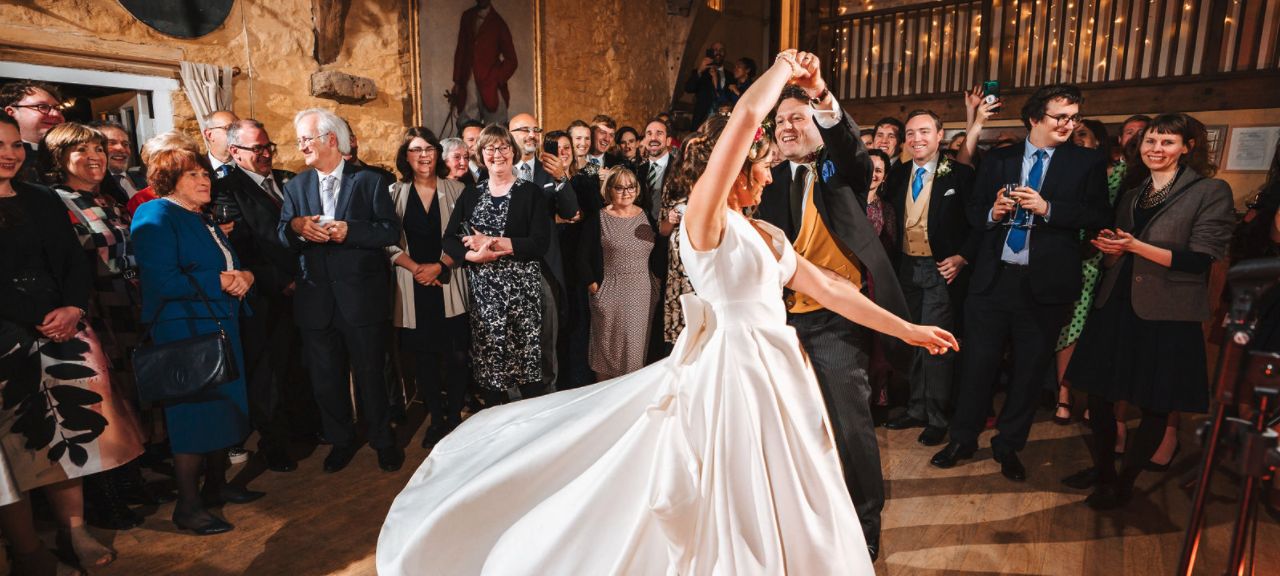 Evening Party Music in the Barn
A great evening party is what AKA is all about! AKA are wedding specialists that have over a decade of wedding experience and knowledge about how to get the very best from your music, evening party and wedding venue. With our already brilliant knowledge of Owlpen Manor AKA is the perfect choice for weddings at this stunning Cotswold venue. The band can be adapted to suit your preferred musical styles and we can add additional musicians to the band's great lineup to create you your ultimate wedding and party band. One of our favourite additions for weddings at Owlpen Manor is a saxophone player. This takes the band to an entirely different level and with no sound restrictions at the venue we can go even further and can add trumpet for a 2 piece horn section.
At Owlpen Manor, you can set the band in a variety of locations and we know them all. The 15th Century Cyder Barn works as a brilliant dance floor space, with a bar at one end and doors opening straight out into the gardens you and your loved ones can have a boogie, grab a glass of something celebratory and chill by a firepit in the garden and still hear the band throughout. Most of the time we have the dance floor so packed in the Cyder Barn that it is spilling out into the gardens anyway, so you know you're in safe hands.
For larger weddings and where you have more guests than will fit in the Cyder Barn the newly build and designed Pole Barn is the way to go. This brand new Cotswold inspired barn can hold up to 120 people seated for dinner, so you can be sure there is plenty of space for an incredible dance floor and evening party.
Regardless of where you plan to have the band, we come fully prepared with a top of the line sound system and bright party lighting to make sure the band looks and sounds as good as it can. When we are in the Pole Barn we even come with sets of fairy lights that we wrap around the band to match the lighting in the ceiling. If you have any questions about our set up you'll find an answer in our FAQ section. If you can't drop us an email and let's discuss how we can make AKA for your Owlpen Manor wedding party truly memorable!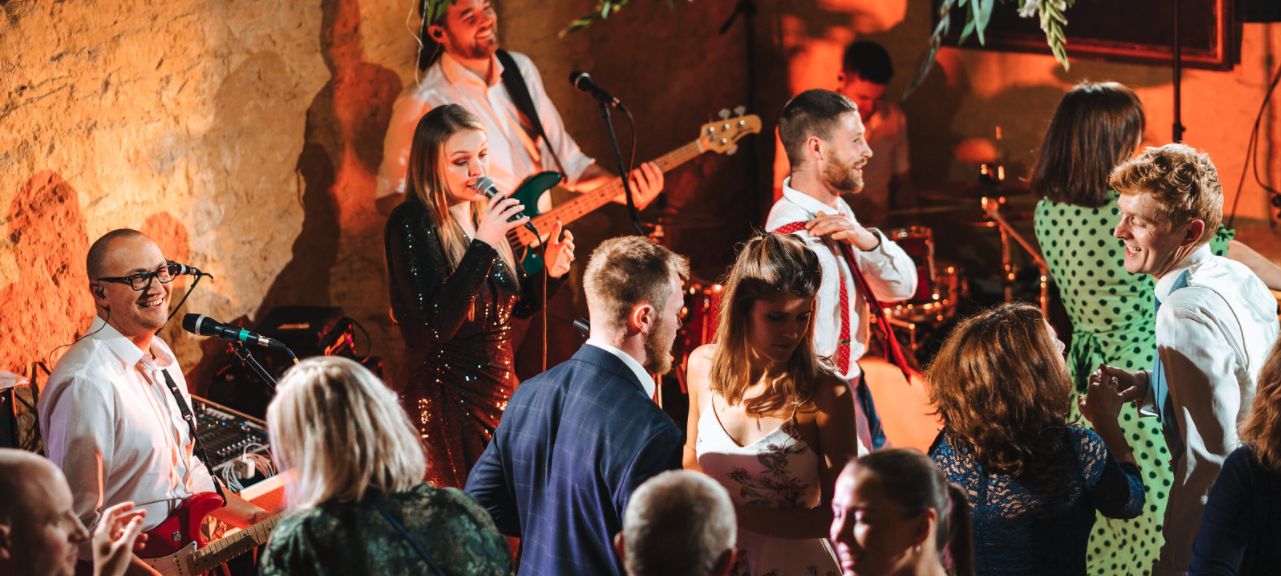 Like always with our evening wedding band, our manned DJ service to work with the band's live sets, keeping the dance floor full, the energy high and your requests in constant flow is a must. The DJ service is our most popular band add-on, extending your evening party and taking it to the next level. Fully equipped with a library of over 150,000 songs, an LED-lit DJ booth and bringing additional party lighting, the DJ works with the band's sound system. This keeps the setup time down, the amount of space needed to a minimum and will complete your wedding vision.
A Cotswold wedding has a significant draw for us as a band as both Matt our guitarists and Hugh AKA's bassist grew up not far from the Manor and met whilst studying in Cirencester. Coming to this beautiful Cotswold wedding venue feels a lot like coming home for us and there is something magical about a wedding at Owlpen Manor that for us, will take a lot to beat.
Be sure to check out the band again, check our availability for your wedding date and read more of our trusted wedding blogs.
Click the video below to watch a full showcase of Owlpen Manor and see why we love this wedding venue...
All pictures courtesy of Stu John Photography.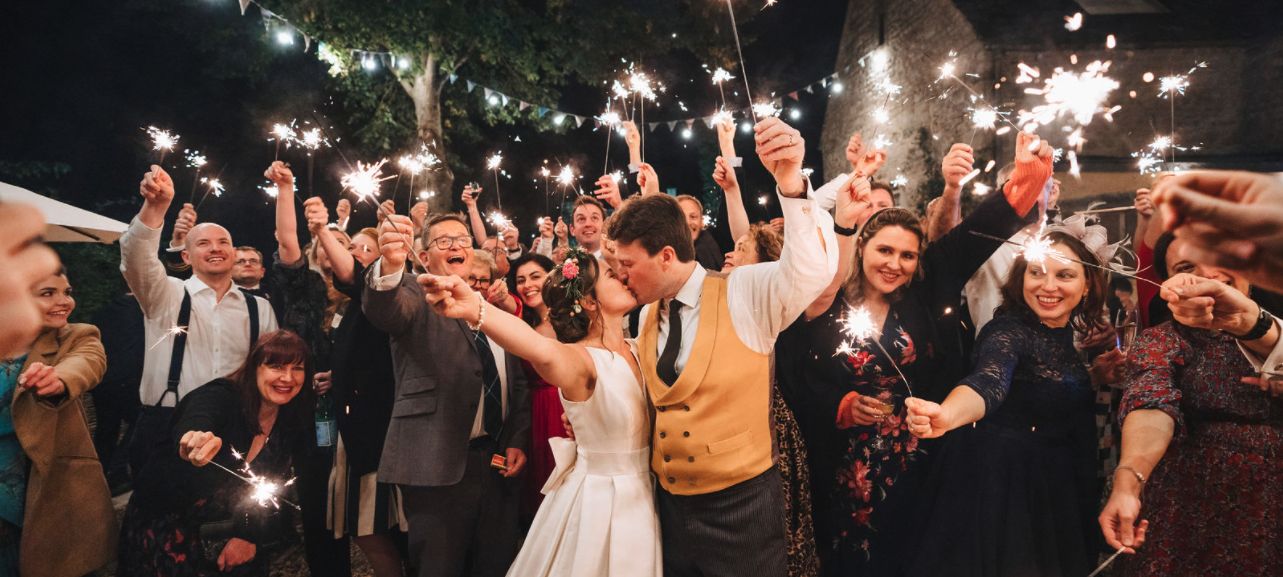 The soundtrack to
your big day