August 2021 saw AKA play at The Tythe Barn in Launton, Oxfordshire for the first time for Sam and Ben. We were totally blown away by the venue and it has immediately been one of our favourite wedding venues in Oxfordshire. From the remote location, stunning barn and buildings, and beautiful landscaping, you will be hard-pressed to find a more homely, rustic, and yet luxurious wedding venue.
The Barn is ancient and has been lovingly restored and renovated from its original purpose into a wedding venue in a class of its own. Built in 1370 the barn has thick Cotswold stone walls, big wooden doors, and a high thatched roof. Not only does this look gorgeous but from a live music point of view sounds even better!
The barn is part of the farm complex which is still a working farm and has plenty of outbuildings that have been converted to more areas for dining and partying allowing for both indoor and outdoor wedding ceremonies. The main farmhouse houses on-site accommodation and with the exclusive hire that you get with The Tythe Barn, you can use this to your heart's content and make the most of your wedding experience.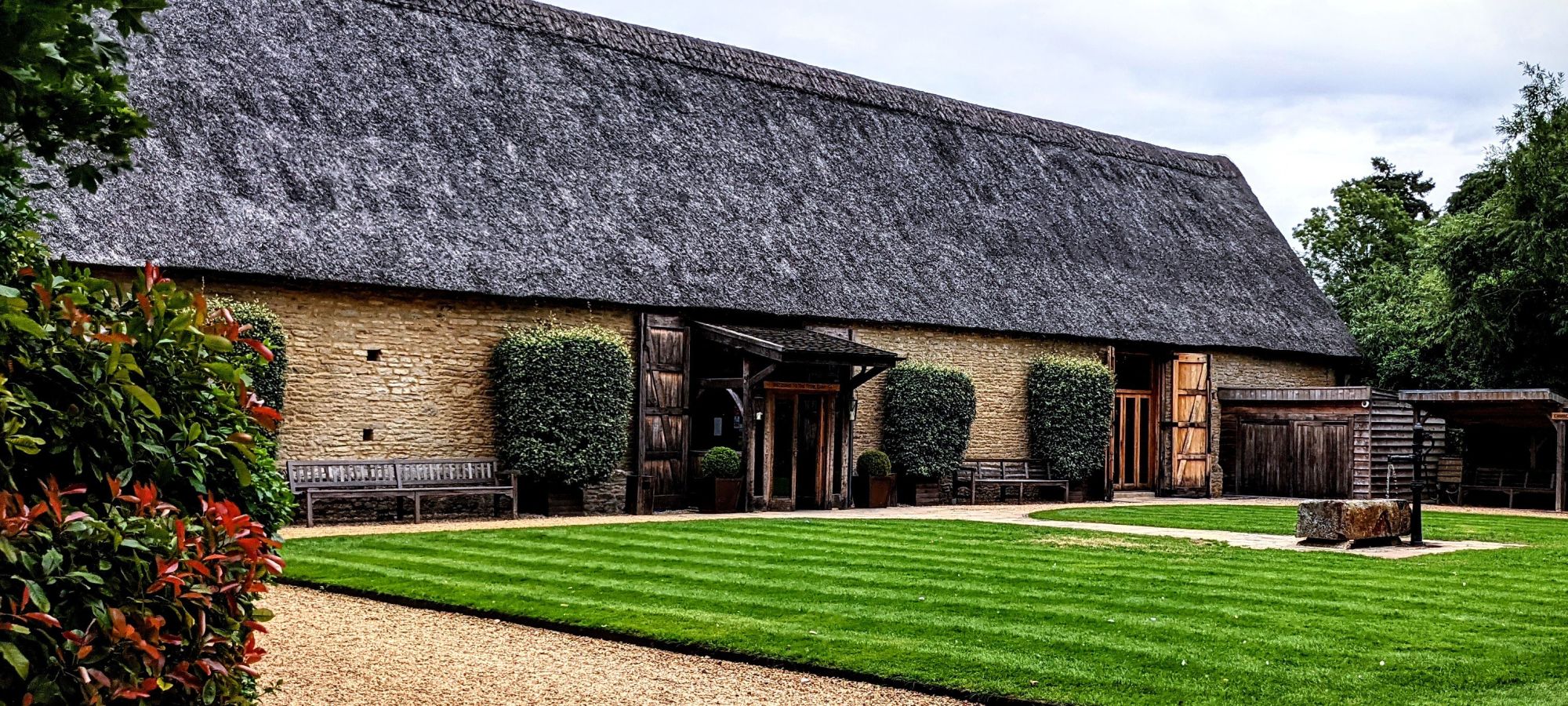 For Sam and Ben, their wedding in August 2021 was their 3 wedding date due to the Global Pandemic. Sadly the original band they had booked couldn't do their new date so we stepped in to save the day. We had our classic 4 piece party band out for them with our Crystal Clear wedding package and included our pro DJ set up to keep the party going between the band's live sets. Needless to say, the band was a hit with the dancefloor packed from the very start of the night, to seeing the happy couple dancing through an archway made of their friends and family and out to their wedding car.
Live music at The Tythe Barn in Launton works perfectly. The barn and its high ceilings, thatched roof, thick stone walls, and wooden floor make for a pretty much perfect sounding room for AKA. The venue has an inbuilt sound limiter, but we are not trouble for this and the band has plenty of volume to work with and you won't miss a note!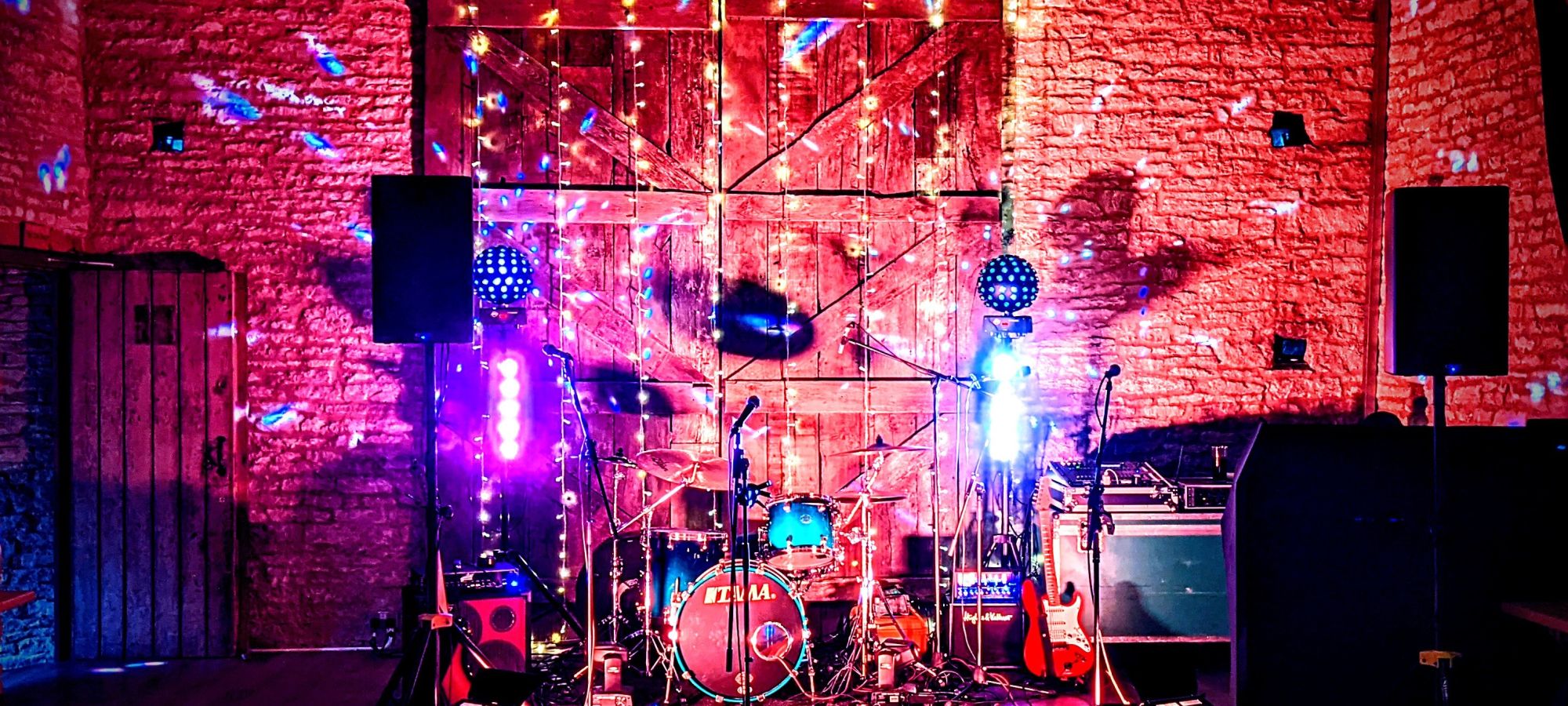 Anyone who knows AKA will know that we are very partial to a fairy light, so to see a canopy of fairy light stretching from one end of the band to the other and a complete fairy light wall as our backdrop was a dream. Coupled with our stage washes, moving lights and LED bars the end of the barn lit up, looking exactly the part for a great evening party.
Huge congratulations to Sam and Ben on their wedding day, we wish you all the happiness in the world and we can't wait to see you soon.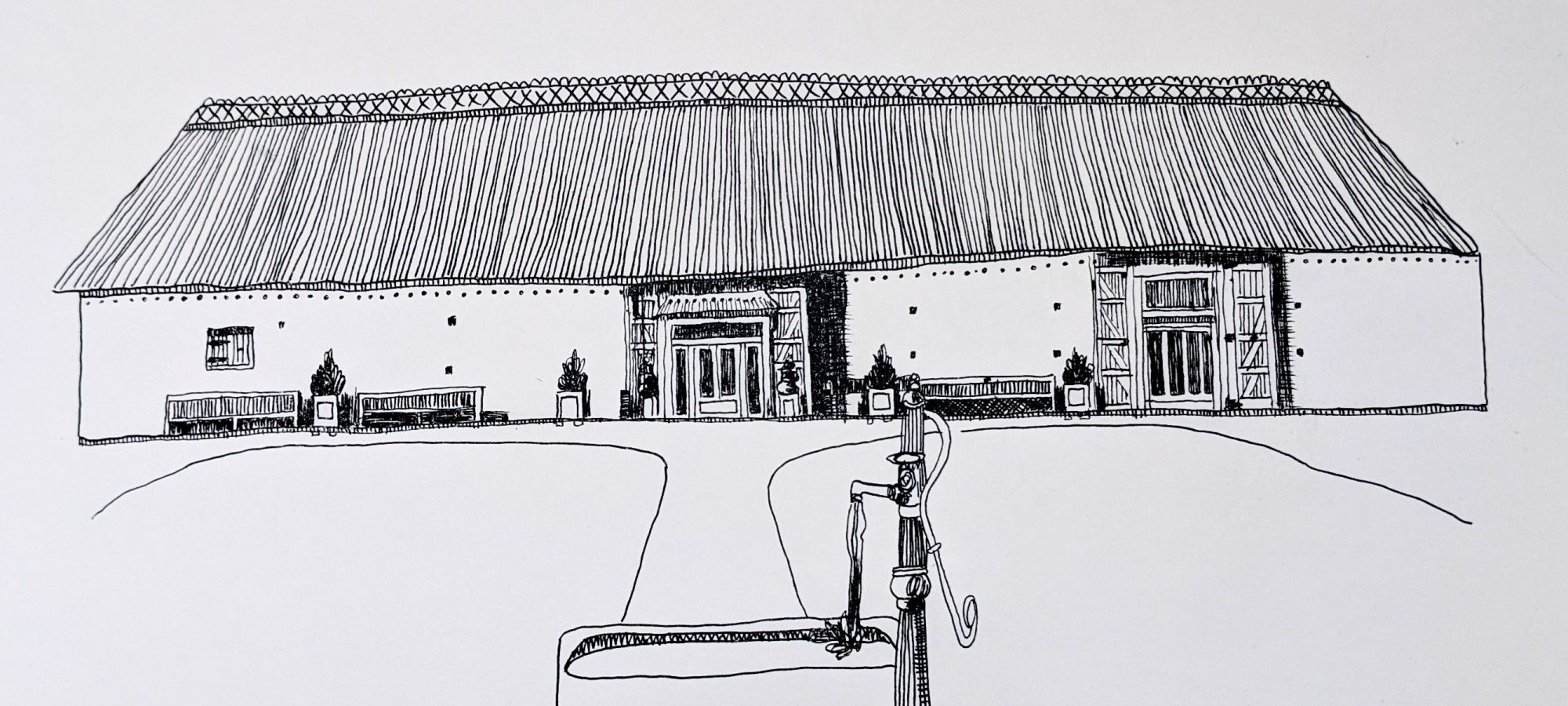 The soundtrack to
your big day