Gorse Hill Wedding Venue
Surrey has some of the best wedding venues in the UK, and if you are looking for a venue that has everything from onsite accommodation, ceremony rooms, great dining space and a brilliant party room, Gorse Hill is exactly what you are looking for.
Set in a private 17 acres of stunning Surrey countryside with gardens and woodland, Gorse Hill is an Edwardian Mansion and a civil wedding venue that has everything on site. They have 3 areas that are licensed for marriage ceremonies. The Boardroom which holds up to 35 people, perfect for an intimate and smaller celebration; The Mansion Lounge which holds up to 90 people seated for your ceremony; and Hook Heath which is the largest of the spaces and can take 150 wedding guests.
Gorse Hill is a full hotel and although there might be other guests enjoying the venue, the main dining space, Mansion Lounge and a private bar are all yours for your wedding day. There is even an option to hire the entire venue so all of your guests can stay and make full use of the onsite accommodation.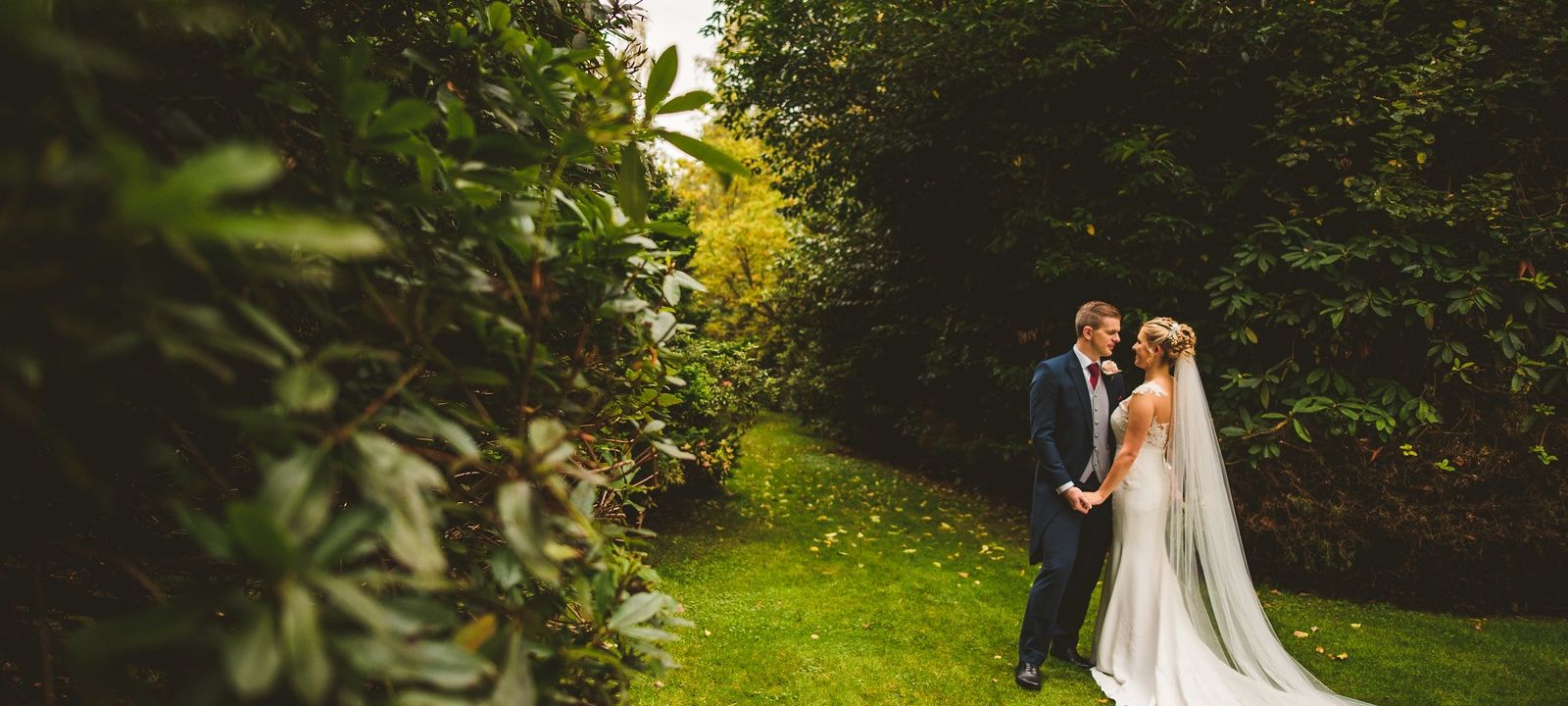 Acoustic Wedding Music at Gorse Hill
Background music for your wedding date performed by our live Duo works perfectly in the Mansion Lounge for your wedding ceremony and then in the bay window which can be opened allowing you and your guests to enjoy the music throughout the garden and adjoining terrace.
An alternative to the vocal and guitar duo is our all instrumental guitar duo. This is the perfect choice for music during your ceremony and can work alongside the band to create your musical wedding backdrop.
Likewise, if you are using the Boardroom or Hook Heath, the duo can set up for your ceremony in either space and then move with you to your drinks reception. Whatever your plans are for this beautiful Surrey Wedding Venue we can make it work, as we have done many times before.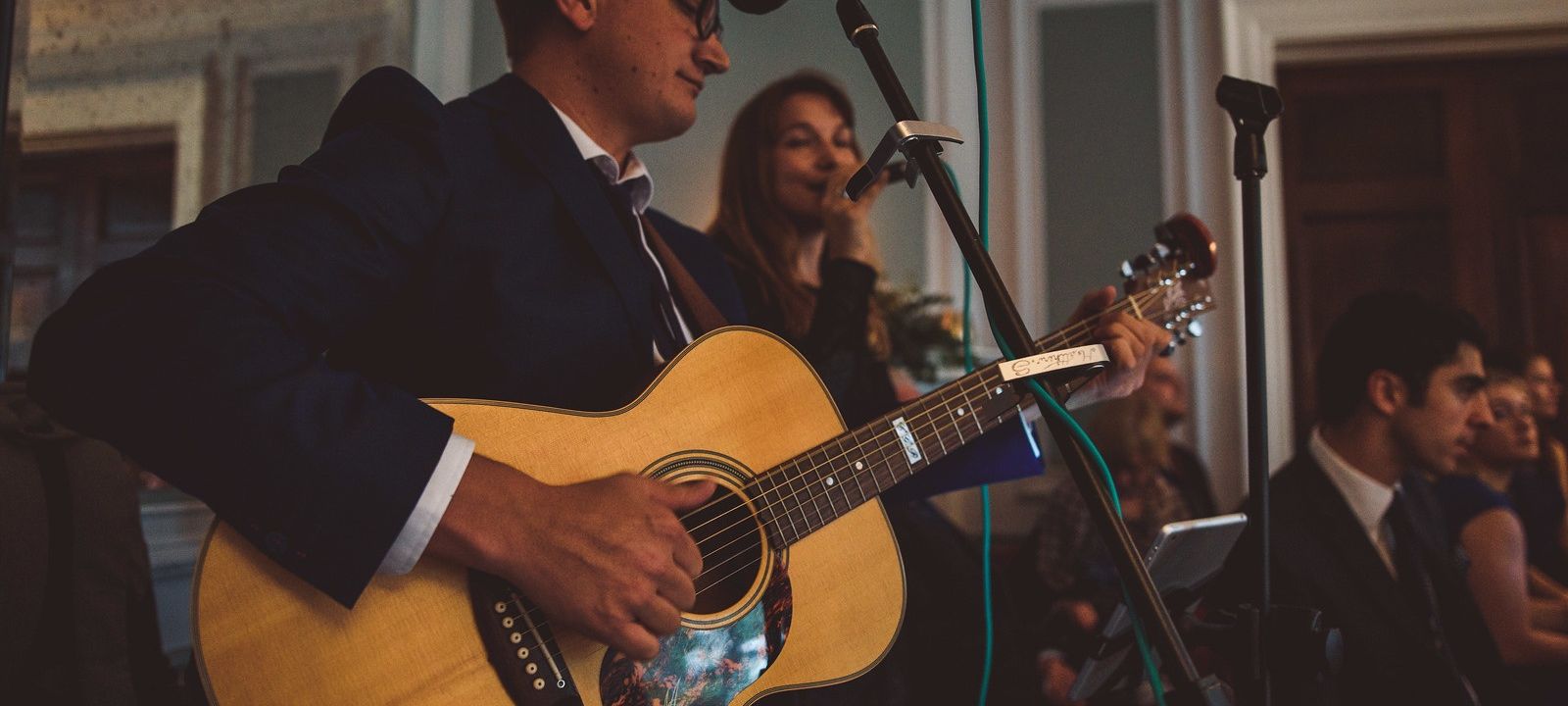 Evening Parties at Gorse Hill
Once you have finished your wedding speeches and are ready for a dance, The band typically set up in the Garden Suit or the Boardroom. Either space works really well, but for AKA we recommend the Garden Suit as it is a little bigger, and offers lighter walls which the band's lighting reflects off better.
The Garden Suit also feels much more like a wedding ballroom and you can see from Daisy and Steve below, they loved having the band in the space.

Gorse Hill also has no sound limitations so there are no noise limiters that we need to worry about. This means that you can have exactly the party band that you want and our most popular lineup includes Saxophone and our fully manned DJ service. We find that Sax takes the band to the next level and really turns the energy level up with the band. Combine this with the DJ service which can take requests from you and your guests, comes with an LED-lit DJ booth and because it comes as part of the band, it takes up no additional space, and you the best version of AKA for your evening wedding party.
When we perform at Gorse Hill we play 2 hours of live music which we can split however you would like. A typical wedding party will have either 2 x 60 or 3 x 40 minute live sets with party playlist/DJ in between and afterwards right up to the stroke of midnight. We don't want you to miss a thing so we'll have music playing from as soon as the sound system is up and running, right through to your carriages at the end of the night.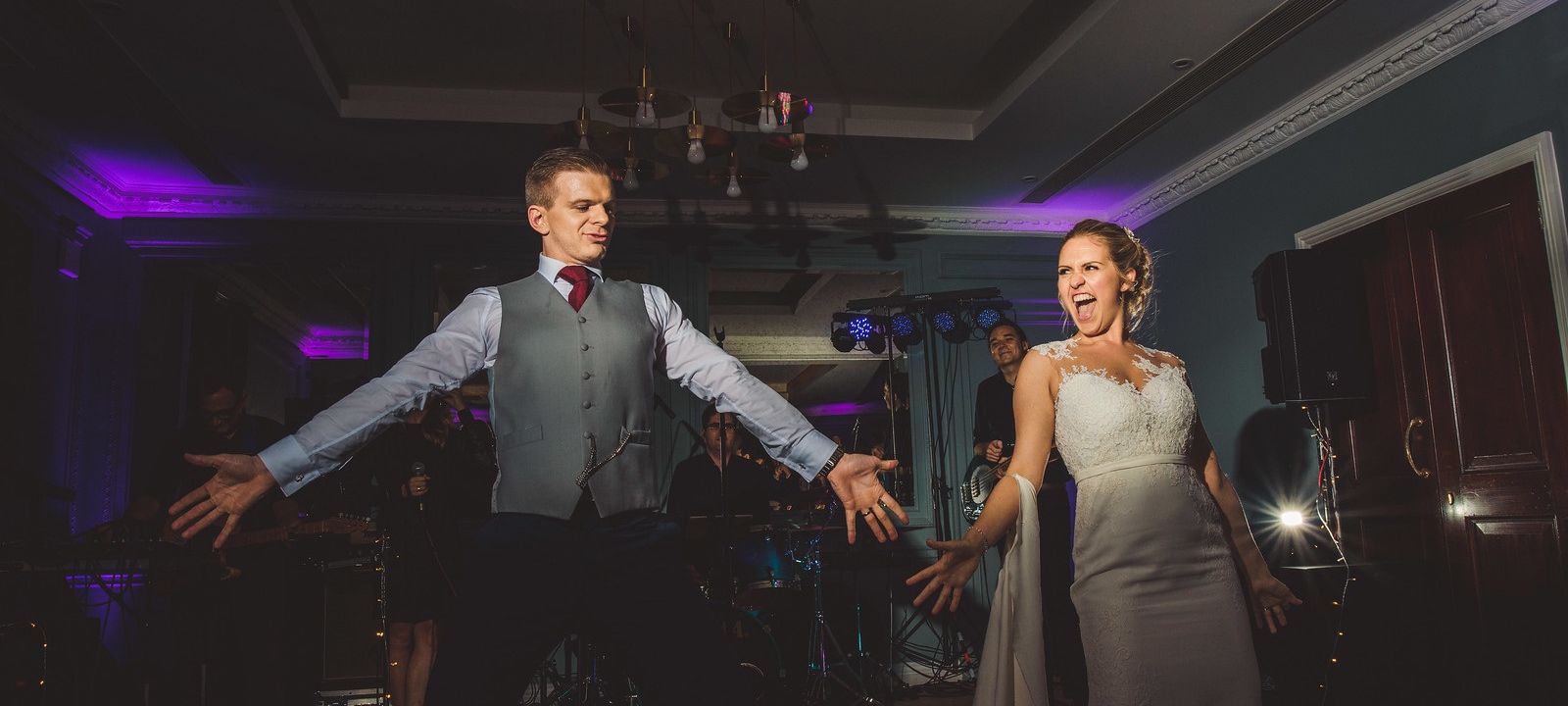 The soundtrack to
your big day