Nestled in idyllic surroundings, Wakehurst Place in West Sussex is a pure country mansion wedding venue. This Elizabethan Mansion has everything you could want from a beautiful wedding venue. Formal Lawns, sculpted pond, relaxed botanical landscape, heavy traditional oak doors and beams, and flexible room options make this a brilliant party venue.
AKA was lucky enough to play for Chris and Natalie's wedding at Wakehurst in August of 2021. They had a wonderful day with friends and family and really utilised all of the spaces this great venue has to offer. They had their wedding ceremony in the Library with drinks and canapés on the Mansion lawns followed by photos in the garden landscape. Their wedding breakfast was held in the Dining Room whilst the band set up in the Gallery for the evening party.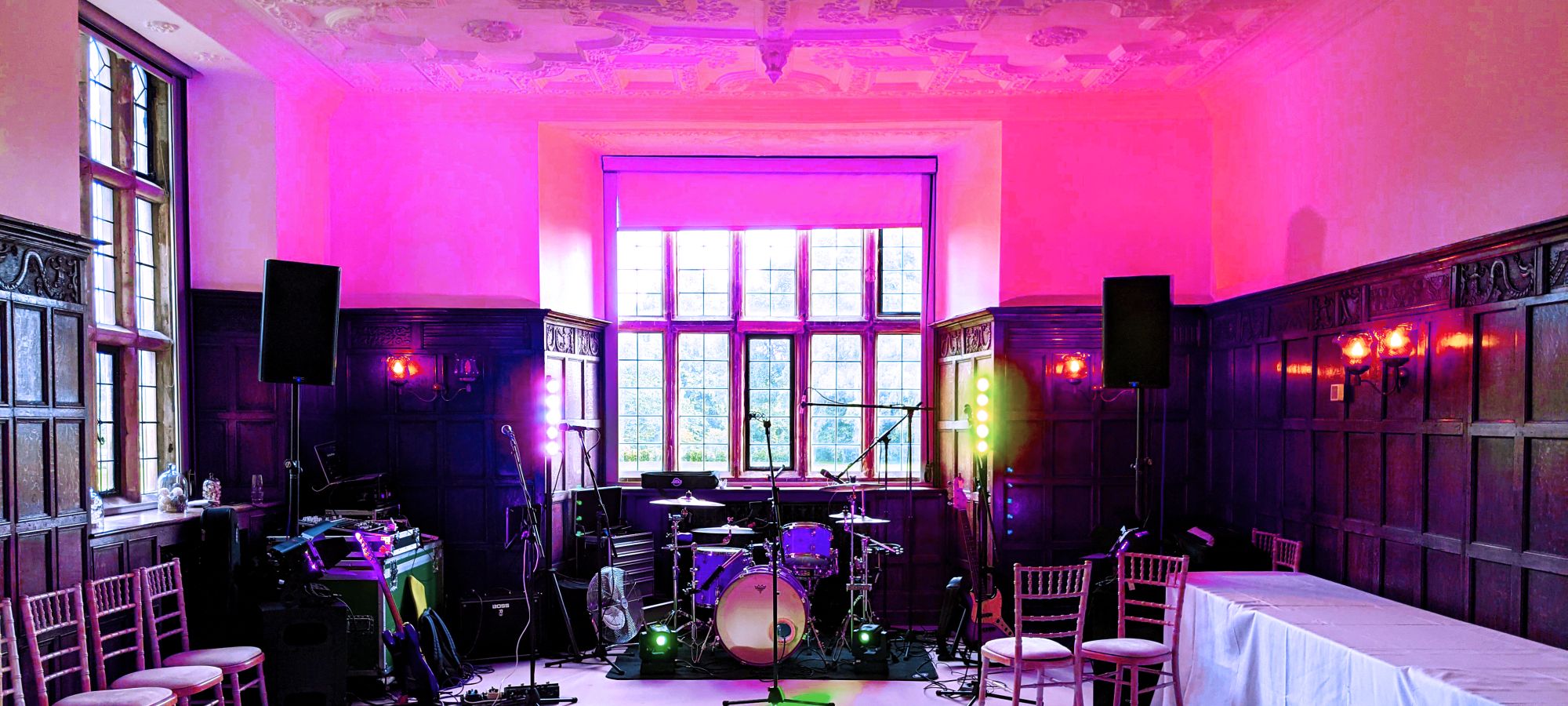 The Library at Wakehurst Place Mansion makes for a brilliant party area. With its wood paneling and fittings, the sound is fantastic and works perfectly for a live party band. Setting the band with the bay window in the background is the perfect frame for the 4 piece party band. The room looks stunning with the party lighting and the fact that the bar area is set to the other end of the room is particularly good. Having the bar in the same room as the live music always makes a huge difference as guests can dance to the bar, grab a glass of something celebratory and dance back to the band. We always recommend it as a layout for any party!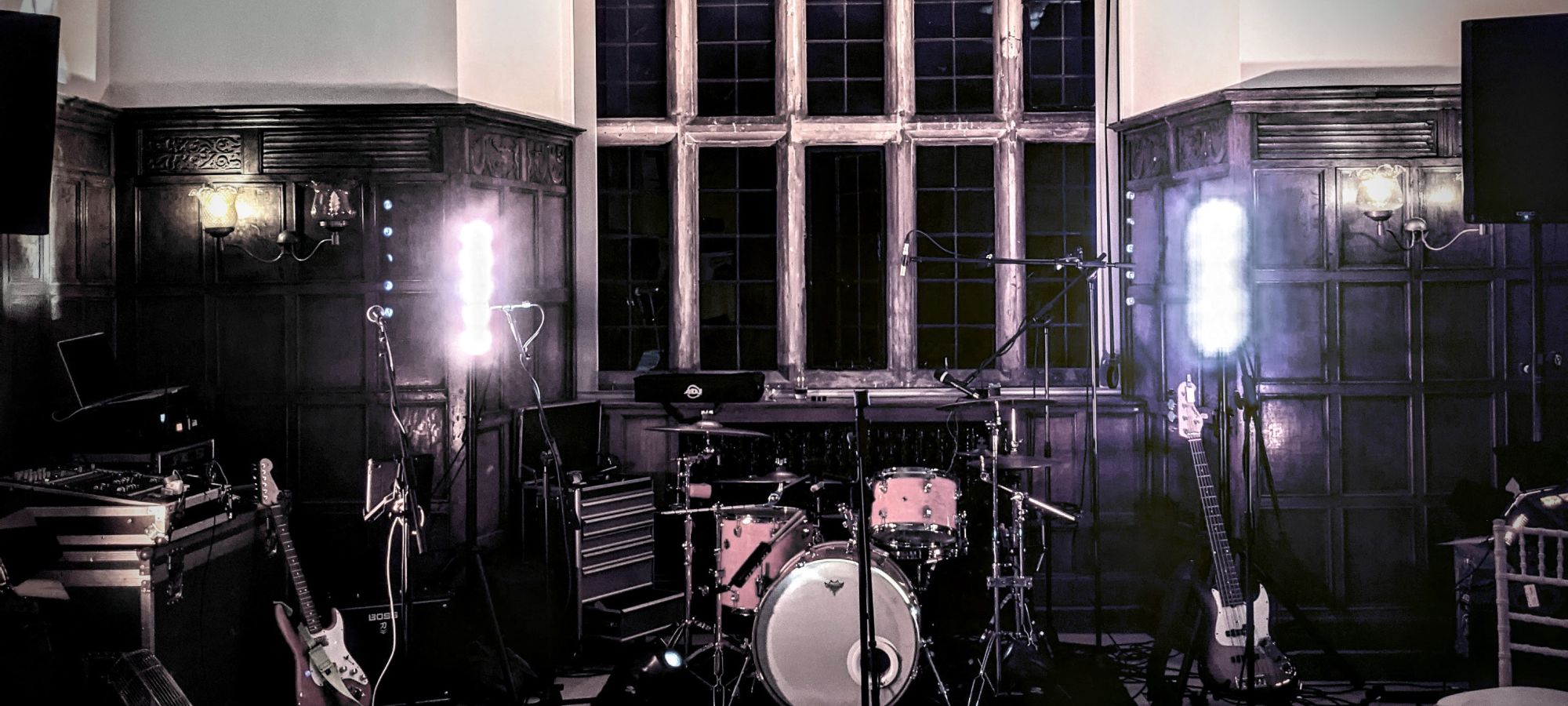 Congratulations to Chris and Natalie, they will have a wonderful life together and we can't wait to see their family grow and go from strength to strength.
If you are looking for a stunning Sussex wedding venue, Wakehurst Place is definitely up there with the best. Not only is the venue gorgeous, but their list of suppliers and on-site catering team are a delight to work with.
The soundtrack to
your big day