Favourite First Dance Songs of 2021
Deciding the first dance for your wedding day can be tricky. Should you go down the route of a classic slow dance played live by the band or throw caution to the wind and have a DJ garage mashup? Whatever you decide, AKA thinks you should pick something that you love, enjoy, and will remember.
When AKA are playing your first dance live, there is nothing better than seeing 2 people just enjoying themselves, not worrying about anyone else in the room, and taking a moment to enjoy the band, the music, and each other.
With that in mind and in no particular order, here are our favourite first dance wedding requests from 2021.

Thinking Out Loud - Ed Sheeran

All Of Me - John Legend

Romeo and Juliet - Dire Straits

Better Together - Jack Johnson

You'll Be In My Heart - Phil Collins (Tarzan)

L-O-V-E - Nat King Cole

Signed Sealed Delivered - Stevie Wonder

Kiss Me - Sixpence None The Richer

You Make My Dreams - Darryl Hall and John Oates

Rather Be - Clean Bandit

When it comes to your first dance there is no right or wrong choice. Pick something that you want, love and that reflects you as a couple.

If you are struggling and want more ideas or information on how to decide on the best first dance for your wedding in 2022, check out our detailed first dance blog. This has mots more information and how to choose, what to look for, what to avoid, and what will work for best you.

You can also find more suggestions and ideas on our weddings page for the live wedding band.

The energy was INSANE
Chris
Groom - Sussex Wedding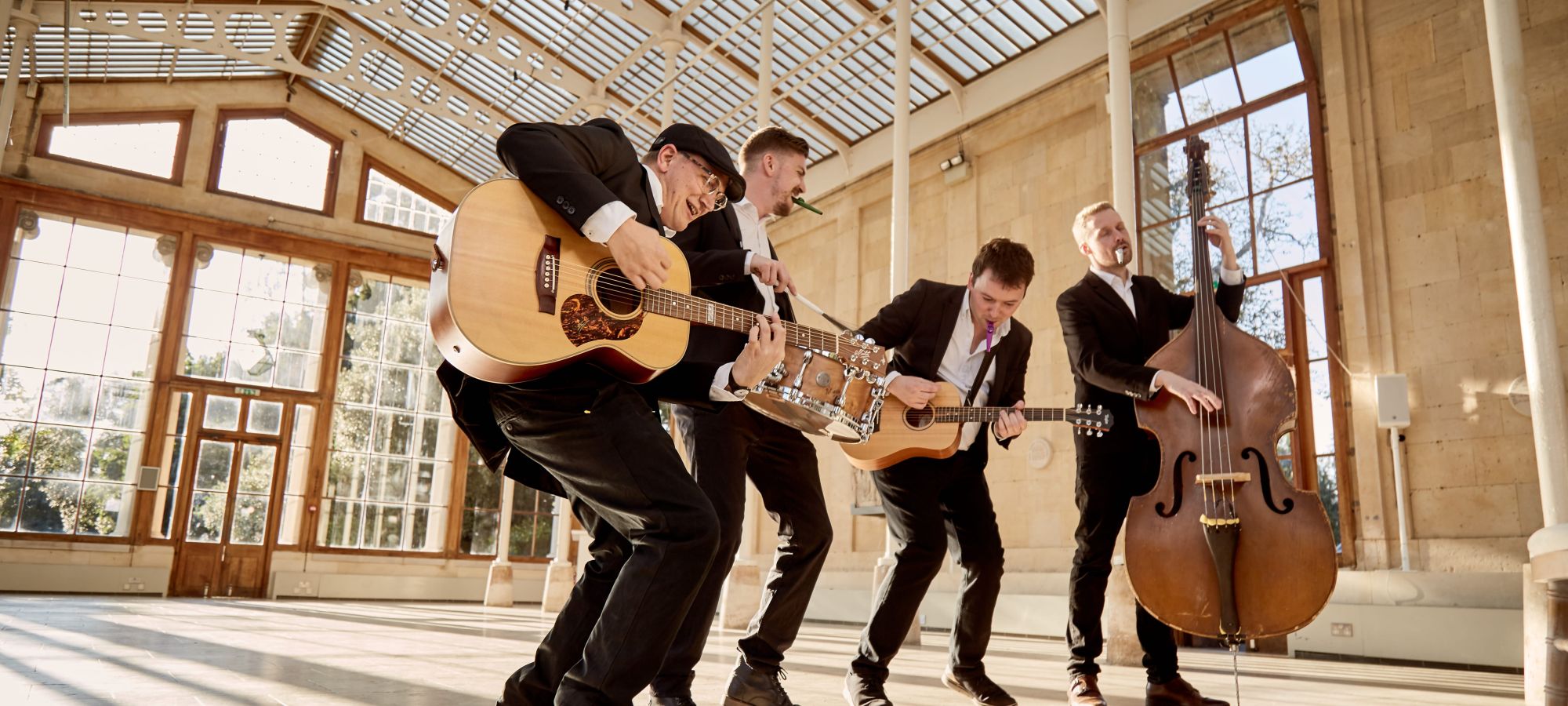 The soundtrack to
your big day