Suzie and Daniel - 24/7/21
Well, what a start to our 2021 season. Although it was later than we had planned, and 2021 hasn't been quite the year we had planned it to be, we kicked it off in true AKA fashion with a belter of a wedding for Suzie and Daniel.
Suzie and Daniel booked us back in March for their celebration and we are really pleased that we were still available for them. This happy couple, their family and guests made every second of the wedding day count. Live music was heard throughout the day on the terrace, with the large folding doors open to the sunshine and the River Thames, allowing guests to make the most of this fantastic wedding venue.
The evening speeches were such a success that squeezed our timings, but like all our weddings, we want to do the best we can for the bride and groom. So rather than doing 2 shorter sets, we forewent the traditional break and played one monster set right into the evening and into their DJ set. From the first dance right to the final number, the dance floor was packed. We got in as many songs as we could, and normally we would take some pictures in between songs so we can share them with the world, but we didn't want to keep people waiting between songs so kept them coming!
Suzie and Daniel chose a great song for their first dance - High, by the Lighthouse Family. This is now one of our top 5 first dance songs and we can't wait to play it again. It sounds great with our 4 piece band and works with both acoustic and electric instruments.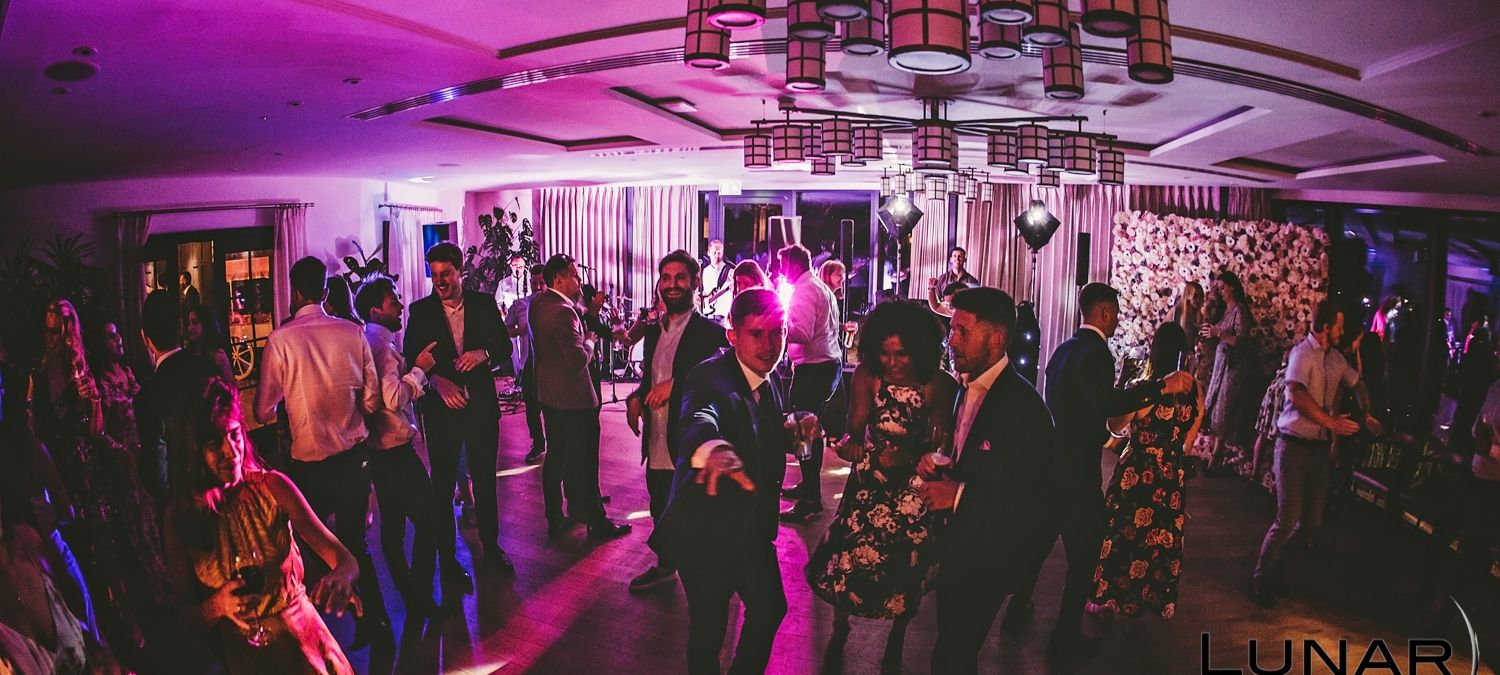 The Swan in Streatley is a brilliant venue. It has everything you could want from a Berkshire Wedding Venue from garden spaces, terraces overlooking the river, a dining room that has a totally private bar area which then turns into your party room for the evening.
From start to finish the team were fab in organising the room turn around and making sure that everyone had everything they needed. This really helps us and means we can get set up faster, and start playing music sooner!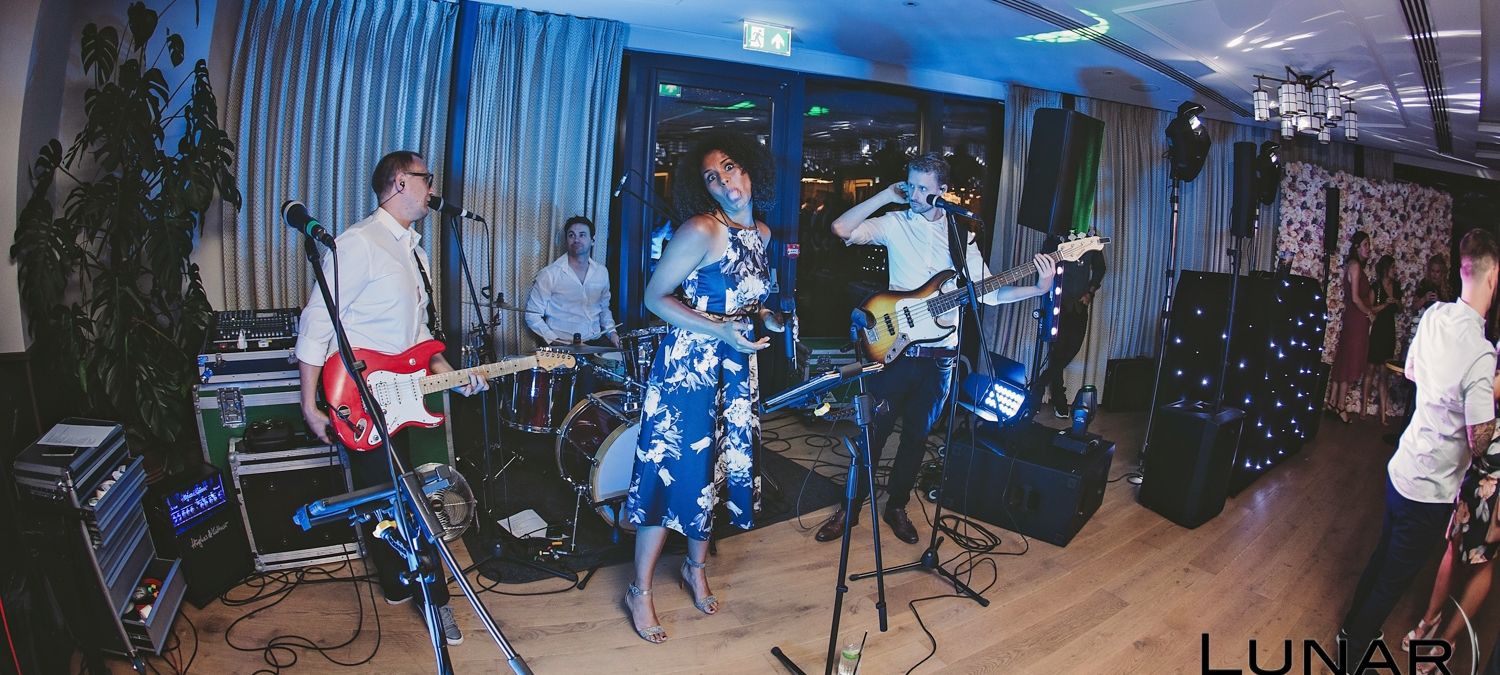 Starting our wedding season off in such style, with a great group of people is why we do what we do. If the rest of 2021 and beyond is anything like Suzie and Daniel's weddings we will be a very happy band!

Massive congratulations to Suzie and Daniel, we loved playing for you and we hope to see you at another event really soon!
All photos - Lunar Photography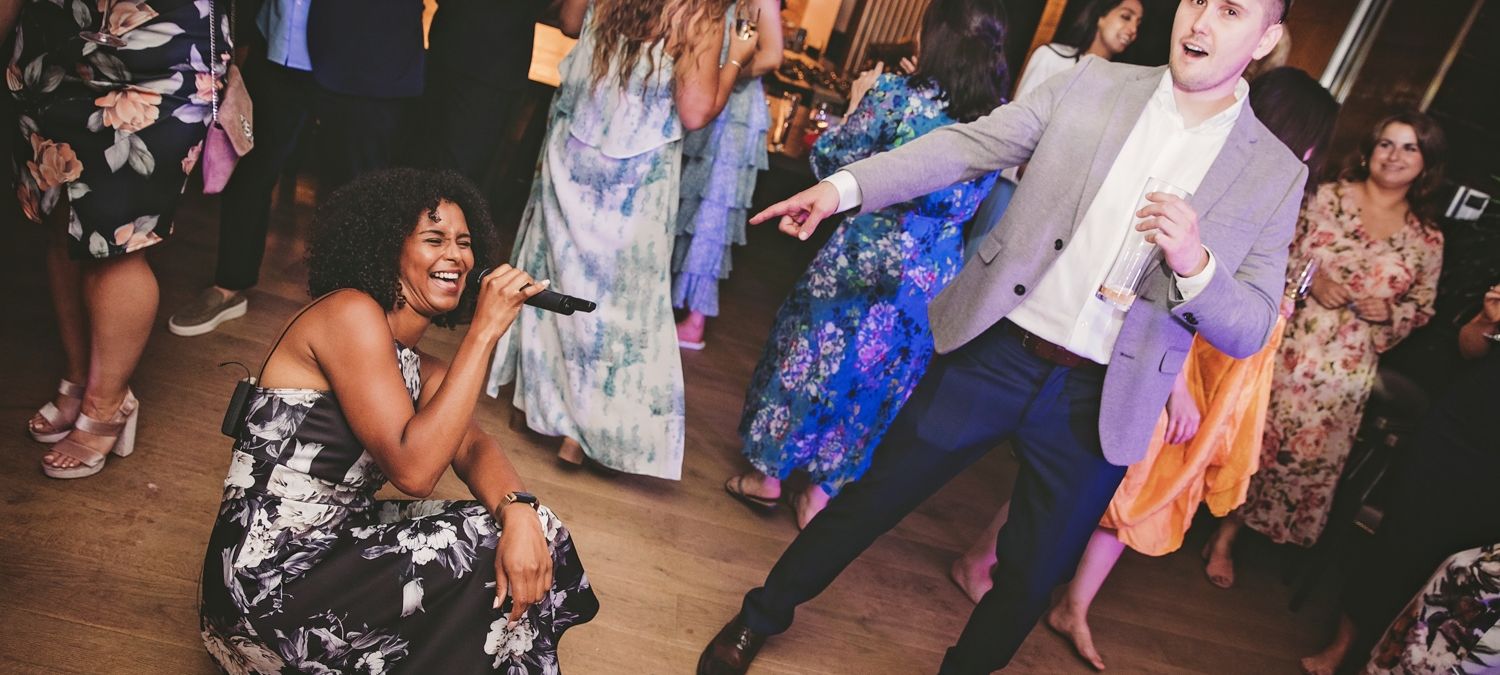 The soundtrack to
your big day